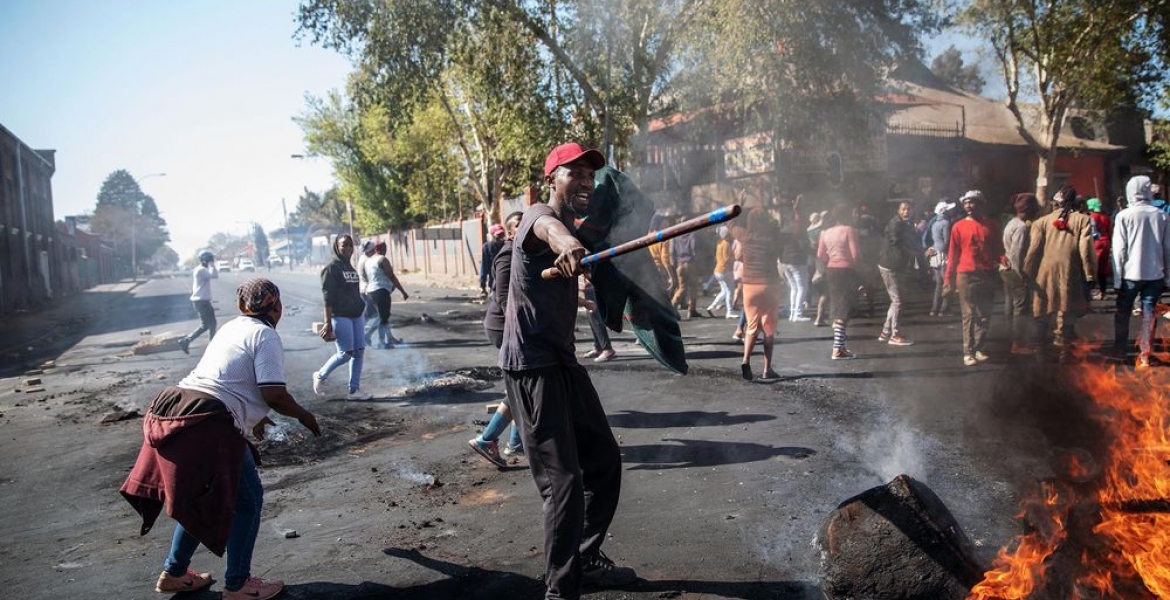 41 people were arrested in Johannesburg, South Africa following the eruption of fresh xenophobic attacks reportedly targeting foreigners on Monday.
Hundreds of locals were seen running across parts of the South Africa's commercial hub looting and burning down shops believed to be owned by African immigrants, according to BBC.
The violence reportedly started in Jeppestown, an area near Johannesburg central business district, before spreading to Denver, Malvern, Turffontein, Tembisa and other pockets of the city.
Videos shared online showed several burnt cars in what appeared like a second-hand car dealership.
Police officers were forced to fire teargas, rubber bullets and stun grenades in an attempt to stop the looting. The motive behind the fresh wave of attacks remains unclear.
Addressing the media, South Africa police minister Bheki Cele termed the violence as a "criminality rather than xenophobia." 
"Xenophobia is used as an excuse. Nothing… has sparked any form of conflict between the South Africans and foreign nationals," said Cele.