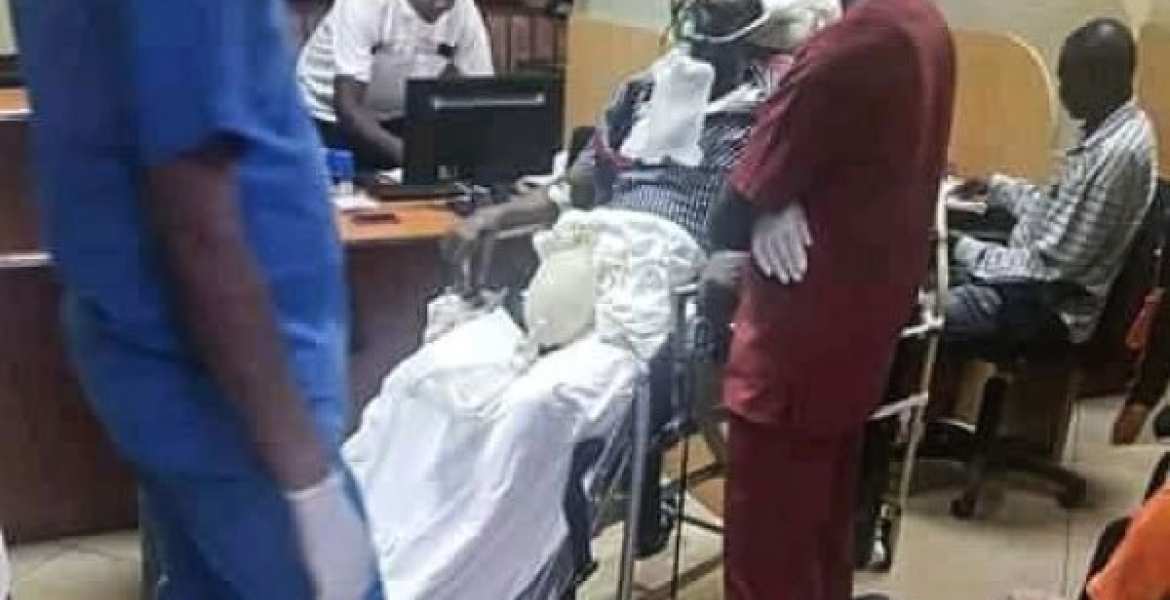 A Ugandan businessman who was last week wheeled into a banking hall to withdraw cash meant for his hospital bill has passed away.
John Zabazungu succumbed to an undisclosed illness at Mulago Specialized Women and Neonatal Hospital on Sunday afternoon, his daughter Molly Nakato confirmed as reported by Ugandan publication Daily Monitor.
A photo of Zabazungu in a wheelchair and connected to nasal cannulas and oxygen mask at Equity Bank branch in Kampala, Uganda went viral on social media a week ago, sparking online outrage.
In a press briefing, the patient's family accused Equity Bank of denying them access to his bank accounts, claiming that the deceased's health status worsened as a result of the bank's action.
"It led him to develop pneumonia and he was admitted in intensive care unit and we have never seen him again, yet his health had improved greatly," Zabazungu son Benjamin said.
In defense, Equity Bank said Zabazungu's family decided to take him to the bank as the institution worked on how they could withdraw cash without his physical presence.