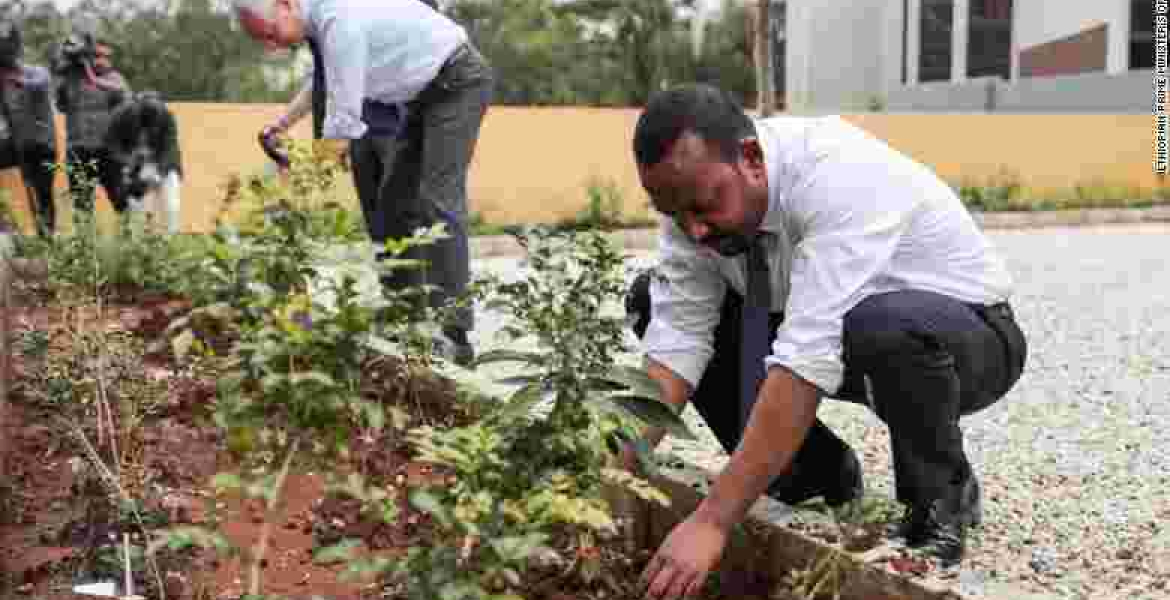 Ethiopian Prime Minister Abiy Ahmed on Monday led the country in planting more than 300 million trees in 12 hours, which officials believe is a world record.
Ethiopian government officials said the project aims to counter the effects of deforestation and climate change in the drought-prone nation. During the nationwide exercise, most public offices remained closed to allow civil servants to participate. 
The landlocked country's forest coverage is currently estimated to be about four percent of the total land, having declined from 35 percent in the early 20th century, according to the United Nations.  
The tree-planting drive is part of Prime Minister Abiy's Green Legacy Initiative, which is being done in 1,000 sites across the country.
 In a tweet, Ethiopia's Minister of Innovation and Technology Getahun Mekuria said over 300 million trees were planted on Monday and the aim is to plant four billion trees. 
"353,633,660 Tree Seedlings Planted in 12 Hours. This is in #Ethiopians," he tweeted.
The current world record for planting trees in a single day is held by India, which planted more than 50 million trees in 2016 using 800,000 volunteers.