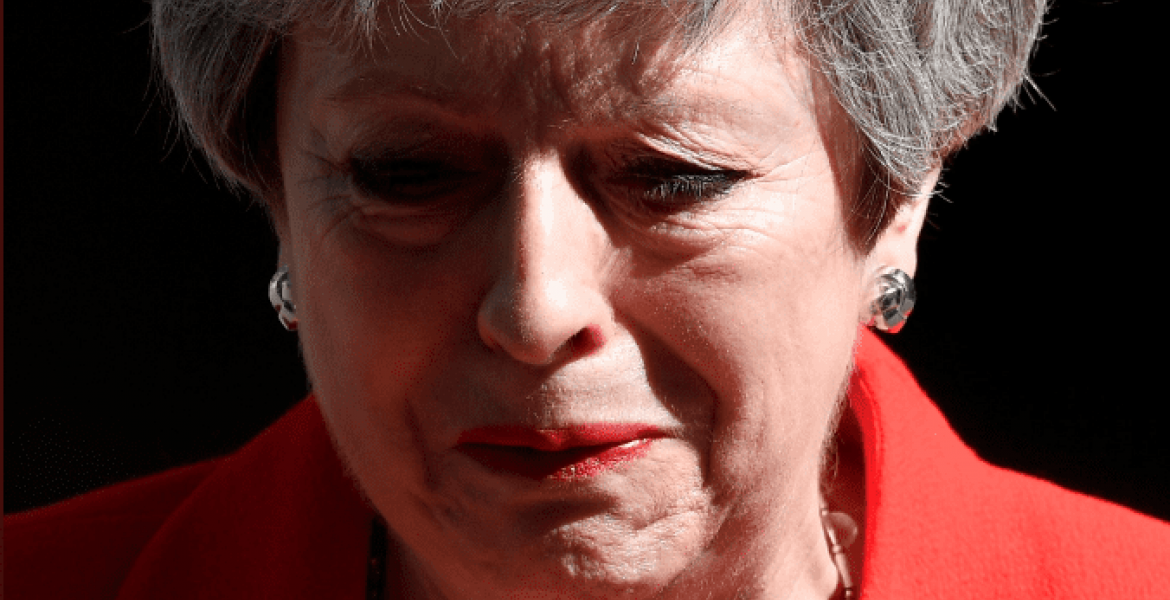 Theresa May has announced she will resign as the United Kingdom Prime Minister next month.
Speaking on Friday, a tearful Ms. May said she would step down as the leader of the Conservative Party on June 7th.
The move comes after she failed to deliver Brexit following three bruising years and triggers the beginning of a contest to find her successor.
"Ever since I first stepped through the door behind me as prime minister I have striven to make the United Kingdom a country that works not just for the privileged few but for everyone, and to honor the result of the referendum," May said.
"I have done my best to deliver Brexit, I have tried three times."
"I have done everything I can to convince MPs to back this deal, Sadly, I have not been able."
"I believe it was right to persevere….it is now clear to me that it is in the best interest of the country for a new PM to lead that effort," May said.