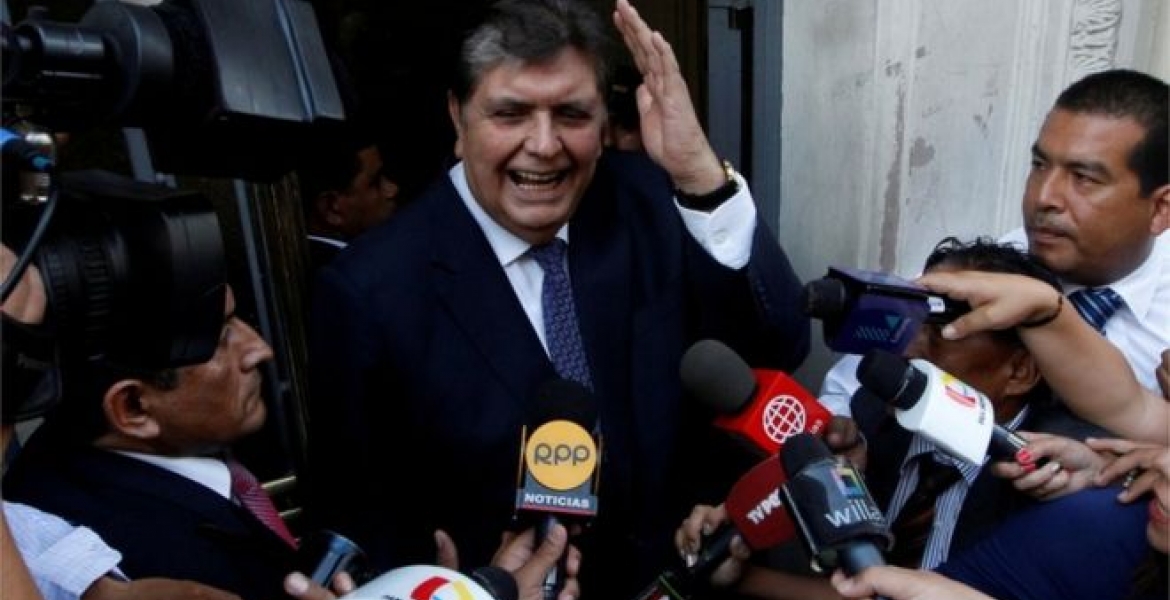 Former Peru President Alan Garcia on Wednesday shot himself to reportedly avoid arrest. Garcia is said to have shot himself after police officers arrived at his residence in the country's capital Lima to arrest him over bribery allegations.
The South American nation's Health Minister Zulema Tomas says Garcia has undergone emergency surgery at the Casimiro Ulloa hospital and has suffered three cardiac arrests. 
She adds that the 69-year-old is in "very critical" condition.
"Let's pray to God to give him strength," his lawyer Erasmo Reyna told journalists at the hospital.
Garcia has been under investigation in connection with Brazilian construction firm Odebrecht, which admitted publicly in 2016 that it used bribes to win lucrative contracts in the region.
Last year, Uruguay rejected Garcia's request for political asylum after Peru authorities banned him from leaving the country until the investigation against him is completed.
Garcia has repeatedly pleaded not guilty to any wrongdoing.
Garcia, a skilled orator, served as president from 1985 to 1990 and again from 2006 to 2011.