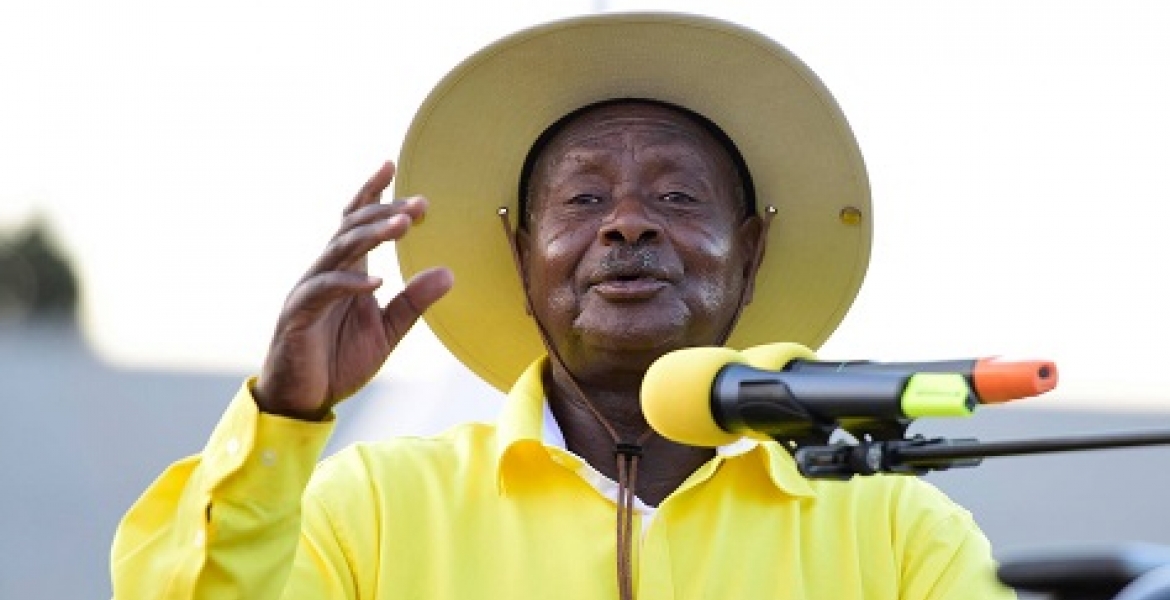 Uganda's governing party National Resistance Movement (NRM) has unanimously endorsed President Yoweri Museveni as its sole presidential candidate for the 2021 elections.
In a statement, the party says that its supreme organ, the Central Executive Committee, has made the decision following a five-day retreat.
"To emphatically recommend to the membership of the Movement and its organs that Yoweri Museveni, our leader and General of the African resistance, continues leading the Movement in 2021 and beyond as we eliminate the bottlenecks 'to transformation," a resolution issued after the retreat at Chobe Safari Lodge in northwest Uganda reads.
This gives Museveni, who has ruled the East African country for the past 33 years, the opportunity to seek a sixth term in office.
Rogers Mulindwa, a spokesman for the ruling party's secretariat has defended the decision saying: "There is no law breached. This matter can continue to be sold to other party members as we get closer to the National Delegates Conference in November this year."
This means that Museveni, who is currently aged 73, will be 76 years old at the time he defends his seat in 2021.
In 2017, the Ugandan parliament voted overwhelmingly to scrap an age limit of 75 for presidential candidates.
This amendment to the law cleared the way for Museveni to seek reelection in the country's next polls.