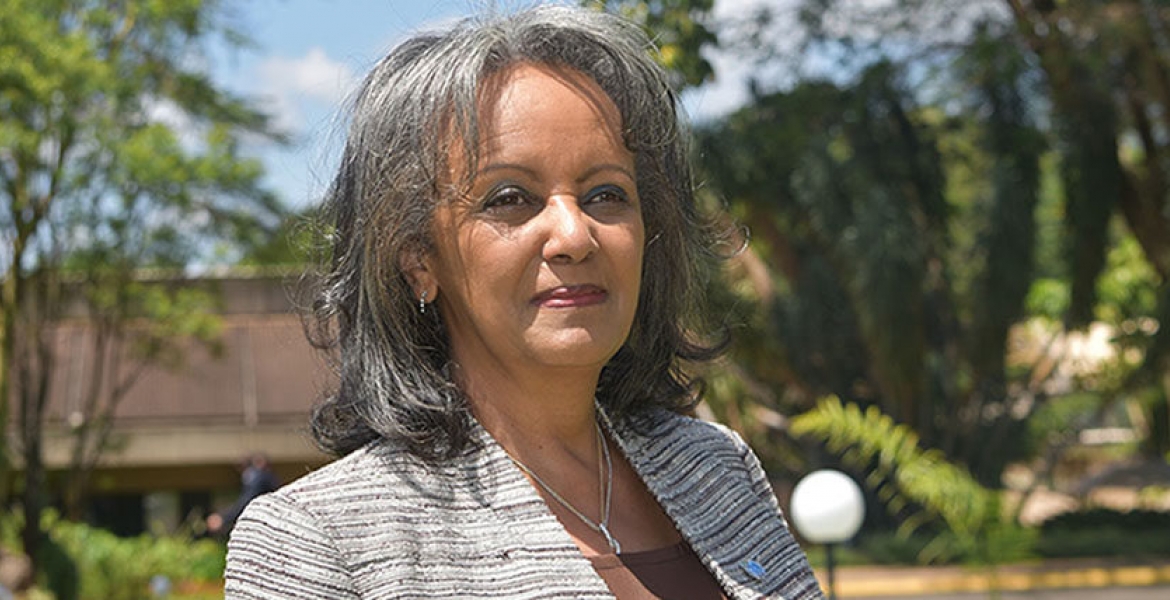 Sahle-Work Zewde has been approved as the new Ethiopia President, becoming the first female President in the history of the Horn of Africa nation.
Zewde, who has been working as United Nations under-secretary general and special representative of the secretary general to the African Union (AU), has been approved by the country's Parliament on Thursday and replaces Mulatu Teshome Wirtu who tendered his resignation on Wednesday.
In Ethiopia, the President's post is a ceremonial one with the Prime Minister being the Head of State and holding executive powers.
"In a historic move, the two Houses has elected Ambassador Shalework Zewde as the next President of #Ethiopia. She is the first female head of state in modern Ethiopia," Ethiopia Prime Minister Abiy Ahmed's chief of staff Fitsum Arega says in a statement.
"In a patriarchal society such as ours, the appointment of a female head of state not only sets the standard for the future but also normalises women as decision-makers in public life."
Last week, the country's PM reshuffled his cabinet, appointing 10 female ministers, making Ethiopia the third country in the continent to achieve gender parity in the cabinet.
"When there is no peace in country, mothers will be frustrated. Therefore, we need to work on peace for the sake of our mothers," Sahle-Work told parliament after her approval on Thursday.
63-year-old Teshome, who assumed the office in 2013, resigned one year ahead of expiry of his term to pave way for what he termed as reforms.