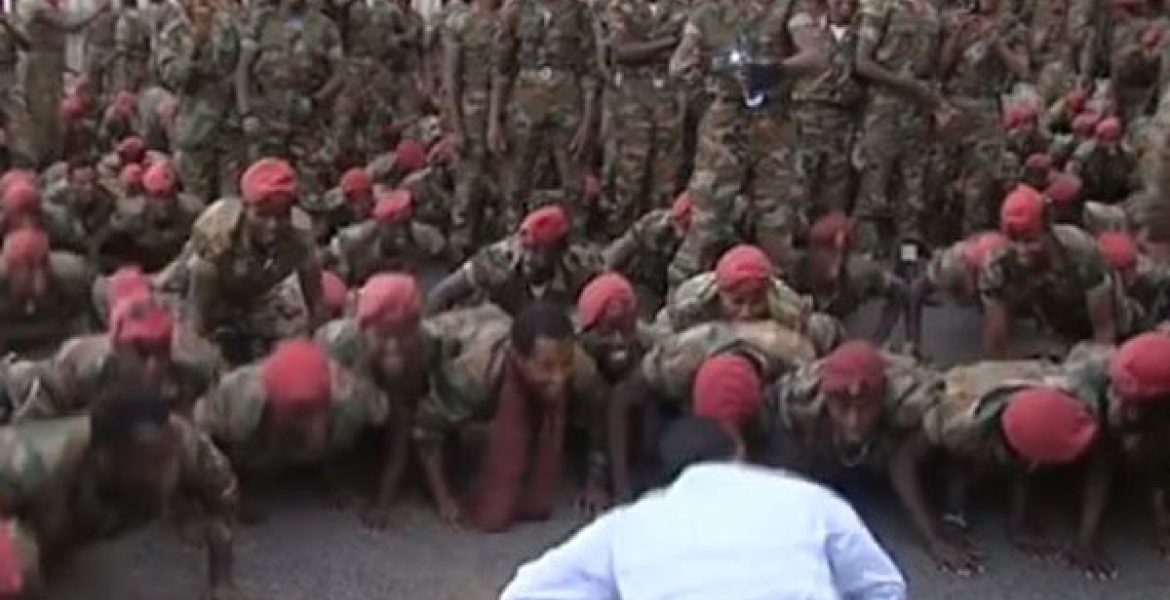 Ethiopian Prime Minister Abiy Ahmed claims that there was an attempt to kill him by soldiers who entered the grounds of his office last week.
Ahmed says he thwarted the plan by ordering the military officers to do press-ups and joining in. The Prime Minister told Members of Parliament that although he was seen laughing with the military men,"inside I was very unhappy".
"The march of some members of the army to the National Palace [the prime minister's office] was not only unlawful but very dangerous, because the intention was to abort the ongoing reforms," Abiy told MPs during a question-and-answer session.
"Meanwhile, after the situation was brought under control, some forces were heard saying: 'He escaped before we could kill him.'"
Several protesting soldiers, some of them armed, stormed the prime minister's office to reportedly to demand a pay rise. The incident caused tension prompting security authorities to close roads leading to the PM office and the internet disabled for hours.
Abiy says that had he not ordered the soldiers to do press-ups, "the whole issue would have escalated… Some people see the push-ups we did as very casual. But, we used it to pacify the situation."
"In the military, push-ups or doing some kind of exercise or talking loudly are some of the measures used to relieve grievances or emotions."
Since assuming office in April, Abiy has spearheaded drastic changes in the Eastern African country including releasing thousands of political prisoners, reversing ban on outlawed groups and making peace with long-time enemy Eritrea.
In June, there was an attempt to kill Abiy in a grenade attack but he escaped without injuries and described the attack as an "unsuccessful attempt by forces who do not want to see Ethiopia united".