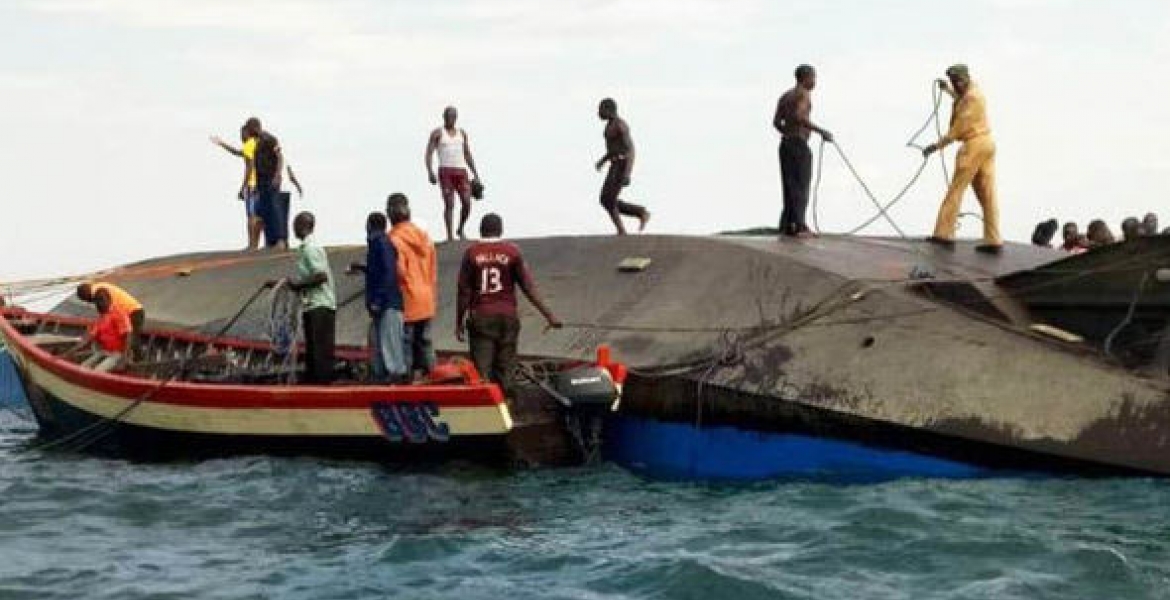 More than 100 people have so far been confirmed dead after a Tanzanian ferry, MV Nyerere capsized in Lake Victoria on Thursday.
Tanzania's State radio TBC Taifa on Friday reported that hundreds of others who were in the ill-fated ferry are still missing even as search and rescue operations continue.
The vessel is reported to have been ferrying more than 300 people. Jonathan Shana, the regional police commander for the port of Mwanza on the south coast of the lake told Reuters that 37 people have been rescued.
Rescue operations resumed at daylight on Friday after they were halted on Thursday after darkness fell.
"The precise number of those aboard the ferry when it capsized was hard to establish since crew and equipment had been lost," Tanzanian authorities said on Thursday.
The ferry sank just meters from the dock in Ukerewe district. Tanzania President John Magufuli and Kenyan opposition leader Raila Odinga have condoled with the affected families.
Raila said: "I send sincere and heartfelt condolences to families who lost loved ones in the MV Nyerere tragedy in Tanzania. I mourn with the people of Tanzania at this very difficult moment. May God grant peace and strength to the families, the care givers and the Tanzanian nation."
This adds to the several major ferry disasters that have hit Tanzania over the years. In 1996, at least 500 people died when a ferry capsized in Lake Victoria.
Another 145 were killed when a ferry sank off the shore of Tanzania's Indian Ocean in 2012.