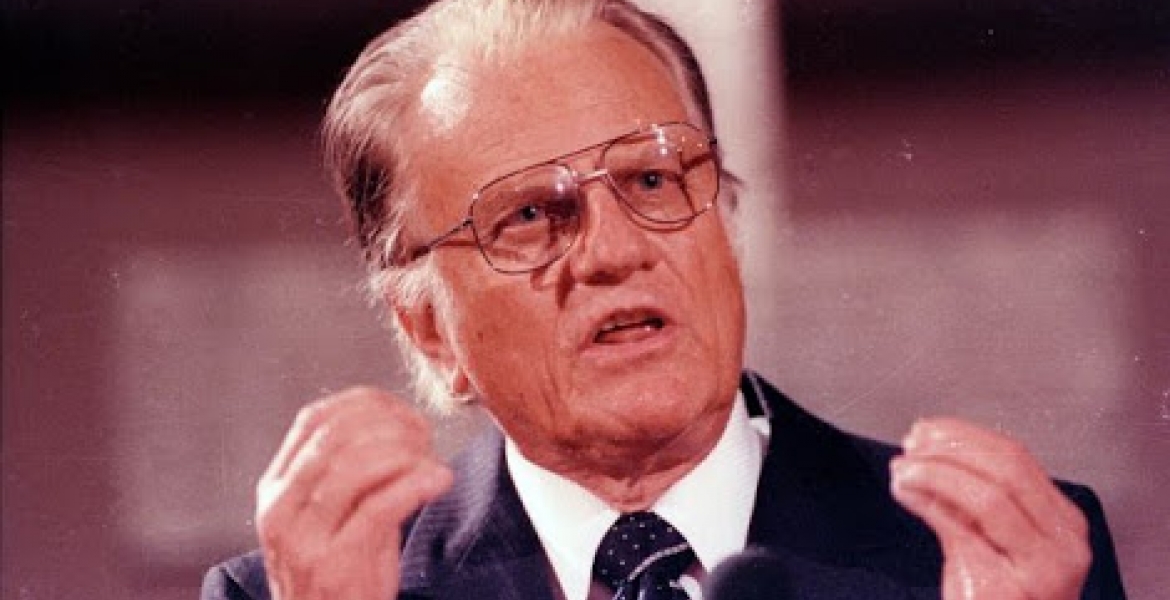 Renowned American evangelist Billy Graham, has passed away at the age of 99.
Graham's spokesman Jeremy Blume said the preacher passed on at his home in Montreat, North Carolina.
Several American presidents, including Harry Truman, Lyndon Johnson, George W. Bush and Bill Clinton, relied on Graham's spiritual guidance.
Billy Graham Evangelistic Association says that the evangelist persuaded over 3 million people to commit their lives to Christ and his message penetrated 185 out of 195 countries in the world.
"He was probably the dominant religious leader of his era; no more than one or two popes, perhaps one or two other people, could come close to what he achieved," said William Martin, a former historian at Rice University and the author of "A Prophet with Honor: The Billy Graham Story."
He begun his ministry 1947 when he was only 29. Over the next 57 years, Graham would hold more than 400 crusades on six continents, his final one being in 2005 when he was 86.
He fiercely pushed for racial integration in the 1950s and '60s and even worked closely with Dr. Martin Luther King, Jr. In 1950, Graham established the Billy Graham Evangelistic Association headquartered in Minneapolis. It main offices were later relocated to Charlotte.
Graham and his wife Ruth, had three daughters, two sons, 19 grand children and several great-grand children. In recent years, the evangelist had been treated for cancer, pneumonia and other ailments.