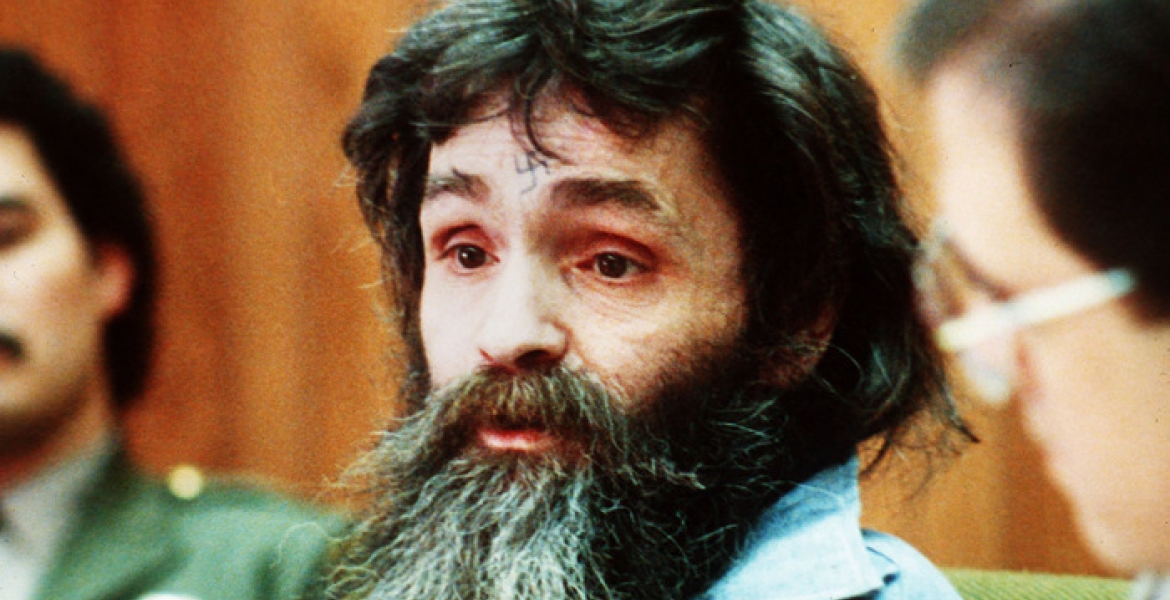 Charles Manson, the infamous leader of the Manson Family cult responsible for the deaths of actress Sharon Tate and six others in 1969 has died in a Bakersfield, California hospital, aged 83.
In a statement, California Department of Corrections said: "Inmate Charles Manson, 83, died of natural causes at 8:13 p.m. on Sunday, November 19, 2017, at a Kern County hospital."
Manson had been admitted in hospital twice this year, in January and November, but little information about his illness had been made public.
The notorious cult leader was convicted alongside four of his followers for planning the murders of pregnant actor Sharon Tate and six others in a twin attack.
As the head of the sect known as the Manson Family, Manson was convicted of giving instructions to his followers, who were mostly disaffected young girls, to execute victims in Los Angeles. During his trials, Manson presented himself as a demonic force and had carved a Nazi swastika sign on his forehead.
The five were handed death sentences upon completion of trials, but escaped the hangs man after capital punishment was temporarily abolished in a Supreme Court ruling in 1972.
Tate, the spouse of movie director Roman Polanski, who had traveled out of country on the fateful on night, was eight and a half months pregnant when Manson's surrogates stormed into her residence in Los Angeles, stabbed and shot her and her visitors including Jay Sebring, Voytek Frykowski, Coffee heiress Abigail Folger and Steven Parent. The executors the wrote the word "Pig" using the victims blood on the front door. Tate was stabbed 16 times, and an "X" was drawn into her stomach.
On Sunday night, Tate's sister Debra Tate told NBC : "One could say I've forgiven them, which is quite different than forgetting what they are capable of."
"It is for this reason I fight so hard to make sure that each of these individuals stays in prison until the end of their natural days."