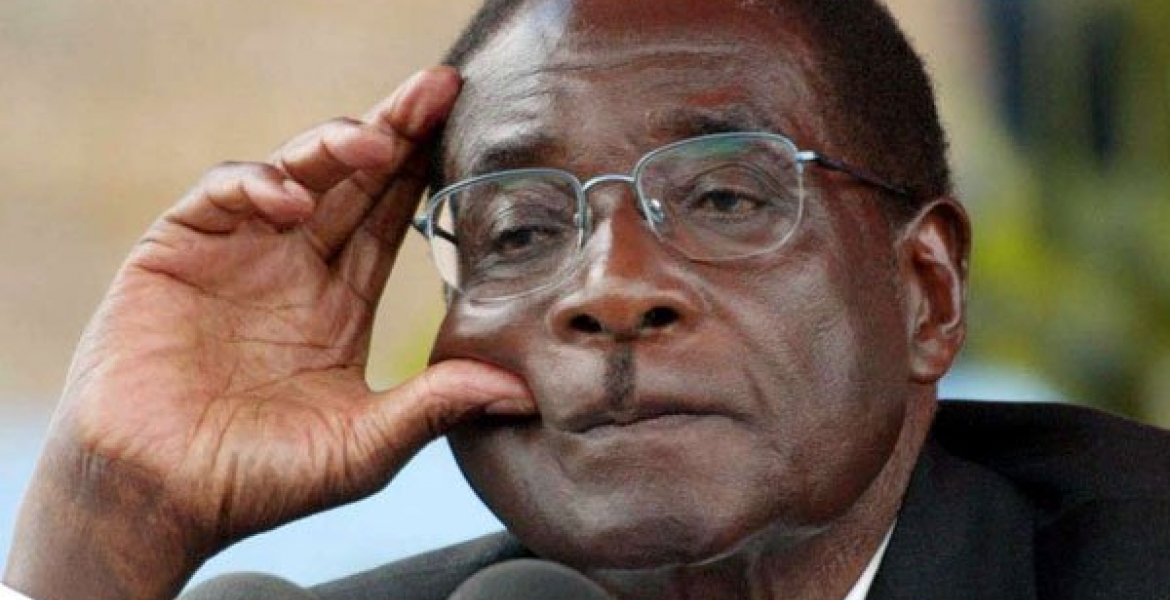 The military in Zimbabwe appears to have seized power from long-serving President Robert Mugabe going by events reported on Wednesday.
However, in a televised message through state television, Zimbabwe Broadcasting Corporation on Wednesday, army generals denied staging a coup, but vowed to deal with "criminals" close to President Mugabe.
This comes amid reports that military vehicles blocked roads outside the country's Parliament in the capital, Harare on Wednesday.
"We wish to assure the nation that his excellency the president... and his family are safe and sound and their security is guaranteed," Major General Sibusiso Moyo said, slowly reading out a statement.
"We are only targeting criminals around him who are committing crimes... As soon as we have accomplished our mission we expect that the situation will return to normalcy." Moyo said adding, "this is not a military takeover of government".
On Tuesday, ruling Zanu-PF party in a statement accused army chief General Constantino Chiwenga of "treasonable conduct" following his criticism on President Mugabe's decision to fire Vice President Emmerson Mnangagwa.
Mnangagwa's dismissal is seen to be a scheme to position Mugabe's wife Grace, as the possible heir of her husband as the next head of state.
75-year-old Mnangagwa is one of President Mugabe's most loyal lieutenants, having been his right hand man for decades.
United States and United Kingdom urged their citizens in the Zimbabwean capital to remain indoors because of "political uncertainty."
"U.S. citizens in Zimbabwe are encouraged to shelter in place until further notice," the U.S. statement said. The British Foreign & Commonwealth Office said; "nationals currently in Harare to remain safely at home or in their accommodation until the situation becomes clearer
The army also took control of ruling party Zanu-PF's official Twitter handle and, in a series of tweets, confirmed President Mugabe and his family had been detained.
"Zimbabwe has not had a coup. There has been a decision to intervene because our constitution had been undermined, in the interim Comrade E Mnagngawa will be president of ZANU PF as per the constitution of our revolutionary organisation," a tweet reads.
"Last night the first family was detained and are safe, both for the constitution and the sanity of the nation this was necessary. Neither Zimbabwe nor ZANU are owned by Mugabe and his wife. Today begins a fresh new era and comrade Mnangagwa will help us achieve a better Zimbabwe," another tweet read.