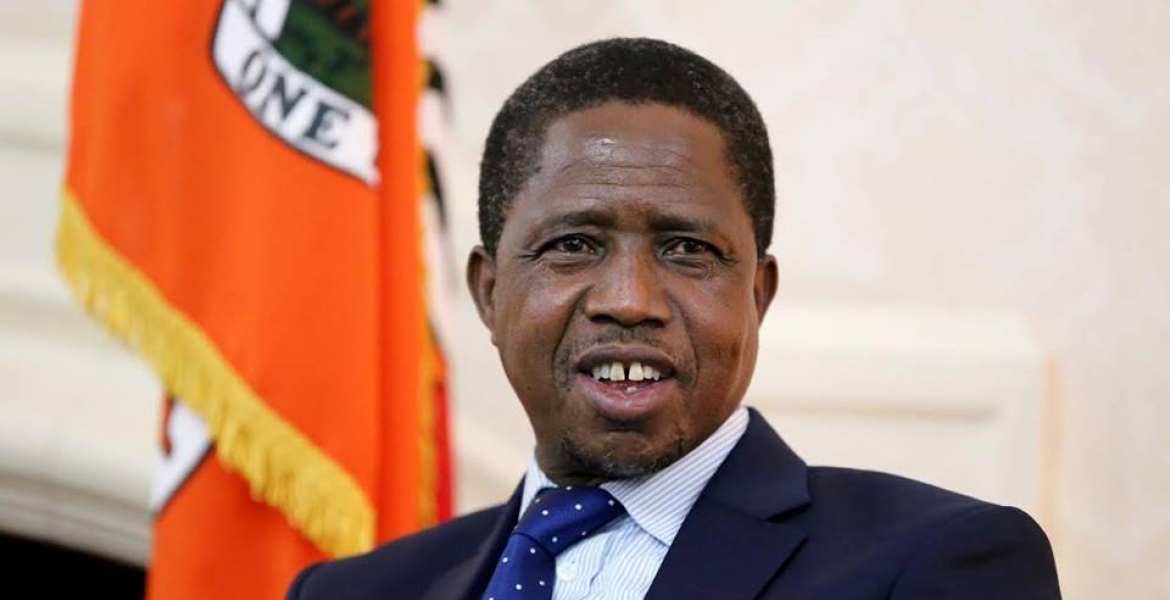 President Edgar Lungu of Zambia has cautioned the country's judiciary against plunging the country into chaos by barring him from contesting for the Presidency in the 2021 general elections.
Lungu told Zambian judges to avoid copying Kenyan Supreme Court judges who threw the country into crisis after invalidating President Uhuru's August 8th win.
Lungu's eligibility to defend his seat in 2021 is being challenged in court. Petitioners argue that he has exhausted his two terms in office as stated by the constitution. They argue that the period Lungu served after the demise of President Michael Sata in 2014 was his first term.
However, Lungu says he merely completed his predecessor's term, and that his first term began after the disputed 2016 election.
"To my colleagues in the judiciary, my message is just do your work, interpret the law without fear or favour and look at the best interest of this country. Don't become a copycat and think that you are a hero if you plunge this country into chaos," he said while addressing supporters.
He added: "I want to close by saying that those people who don't like peace and freedom will say President Lungu is intimidating the courts of law. I am not intimidating the judiciary. I am just warning you because I have information that some of you want to be adventurous. Your adventure should not plunge us into chaos, please...People are saying Zambian courts should emulate Kenyan courts... People are saying Zambian courts should be brave and make decisions which are in the interest of the people but look at what's happening in Kenya now. I am saying the courts of law in Zambia should also see what's happening. They should not behave like they are not part of our African continent. The most important thing I can say now is, 2021, I am available to stand if my party chooses me."