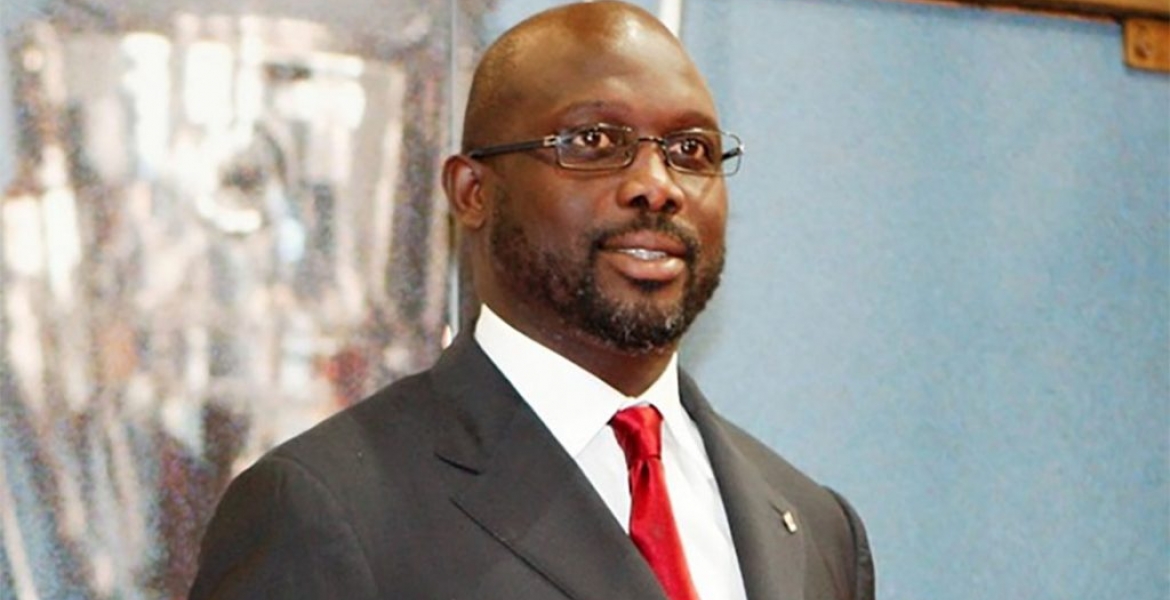 Former football great George Weah leads in the race to become Liberia's next president.
Weah is currently leading 20 other candidates in the vote tally in a race to succeed current president Ellen Johnson Sirleaf. His running mate is Joseph Boakai, the country's current Vice President.
To declared a winner, a candidate must garner at least 50 per cent of the vote, failure to which a run-off election will take place.
George Weah, 51, played in top European teams including AC Milan (1995-2000), Manchester City (2000) and Marseille (2000-2001). He also featured in the Liberian National team from 1987 to 2003.
Weah was named FIFA World Player of the Year in 1995 and African Player of the Year in 1989, 1994, and 1996. In 1996, he was named African Player of the Century.
He has been serving as Senator for Montserrado County since 2014.