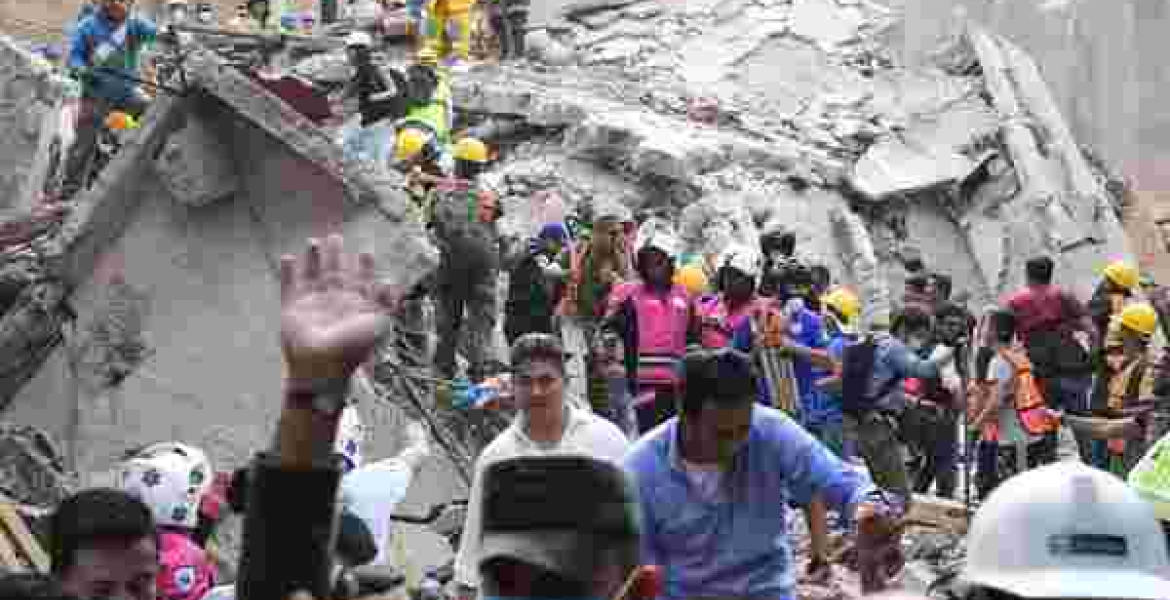 A powerful 7.1-magnitude earthquake that struck Mexico on Tuesday has left over 200 people dead.
In his address to the nation following the disaster, Mexican President Enrique Peña Nieto said that over 20 children had passed on, while 30 others were missing after a school collapsed.
The 7.1 magnitude tremor struck after thousands of Mexicans took part in an earthquake drill, exactly 32 years after a similar tremor claimed thousands in Mexico City.
Mexico is prone to earthquakes and an 8.1 magnitude tremor earlier in the month was witnessed in the south leaving at least 90 dead.
The US Geological Survey said the epicentre of the latest tremor was near Atencingo in Puebla state, about 120km (75 miles) from Mexico City, with a depth of 51km.
Speaking to a local media, Mexico City Mayor Miguel Angel Mancera said that buildings at 44 areas had collapsed.
During the televised address, the president said a state of emergency had been announced for the affected locations and the military was being deployed to help with the response.
Rescue team workers and volunteers clawed through the rubble with picks, shovels and their bare hands to try save those trapped.
"My wife is there. I haven't been able to communicate with her," said Juan Jesus Garcia, 33, choking back tears next to a collapsed building.
"She is not answering and now they are telling us we have to turn off our mobile phones because there is a gas leak."
The earthquake struck at 13:14 local time (18:14 GMT) and sent thousands of residents into the streets.
On Tuesday, authorities were holding an earthquake drill in Mexico City to mark the 32nd anniversary of a magnitude 8 tremor that claimed up to 10,000 people and left 30,000 others injured.