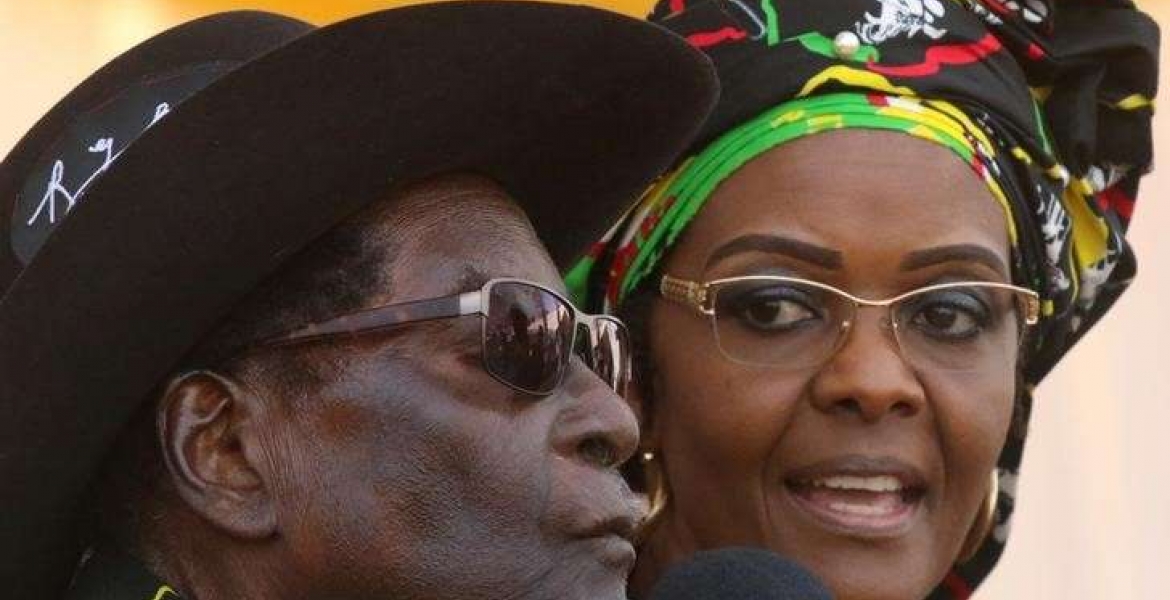 Zimbabwe President Robert Mugabe pictured with his wife, Grace Mugabe [File/Photo]
Zimbabwe President Robert Mugabe's wife is staring at possible legal action for allegedly assaulting a young woman at a party in South Africa.
Grace Mugabe, 52 is said to have attacked 20-year-old Gabriella Engels using an extension cord after she busted her with her two son Robert Mugabe Jr, 25, and Chatunga Mugabe, 21, enjoying themselves at a hotel in South Africa.
Miss Engels, a model, took to social media platform Twitter and posted a image of a wound on her head claiming it was inflicted by the Zimbabwe first lady, when she was 'partying' with her sons.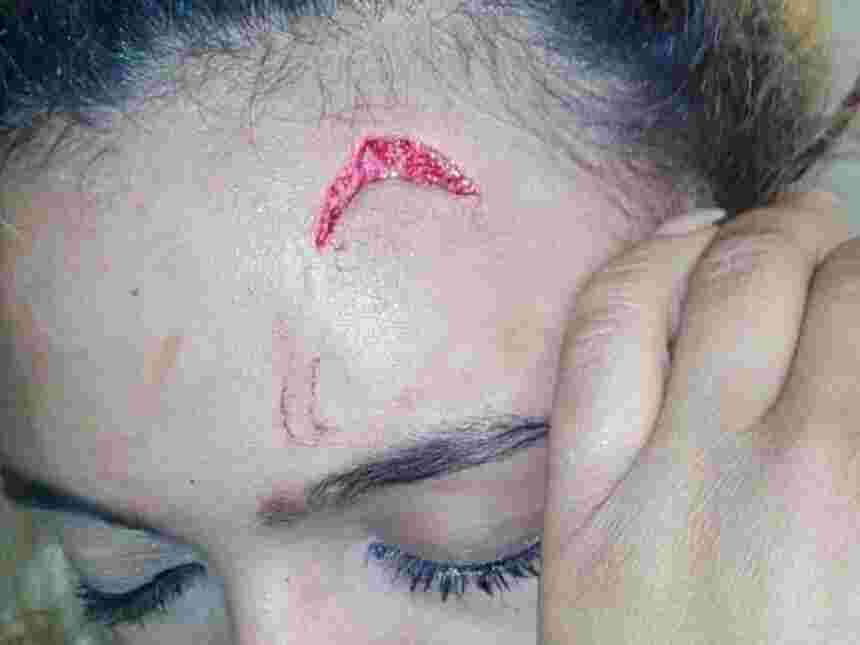 The Johannesburg-based model alleged that Mrs Mugabe's bodyguards watched as she attacked her, Zimbabwe news website Bulawayo 24 reported.
Miss Engels wrote on Twitter: "What is a girl compared to a women beating you and 10+ body guards standing back leaving her to do this s***."
"She split my head open in 3 places with an extension cord and used the plug to hit me."
Miss Engels mother Debbie said that her daughter will be reporting the matter to the police.
Sources said that Mugabe's sons were previously residing in Dubai but, relocated to South Africa earlier this year for 'security reasons' amid speculation of drug and alcohol use.
There were reports that the two had been evicted from a luxury apartment in Johannesburg after a 'drunken brawl'.