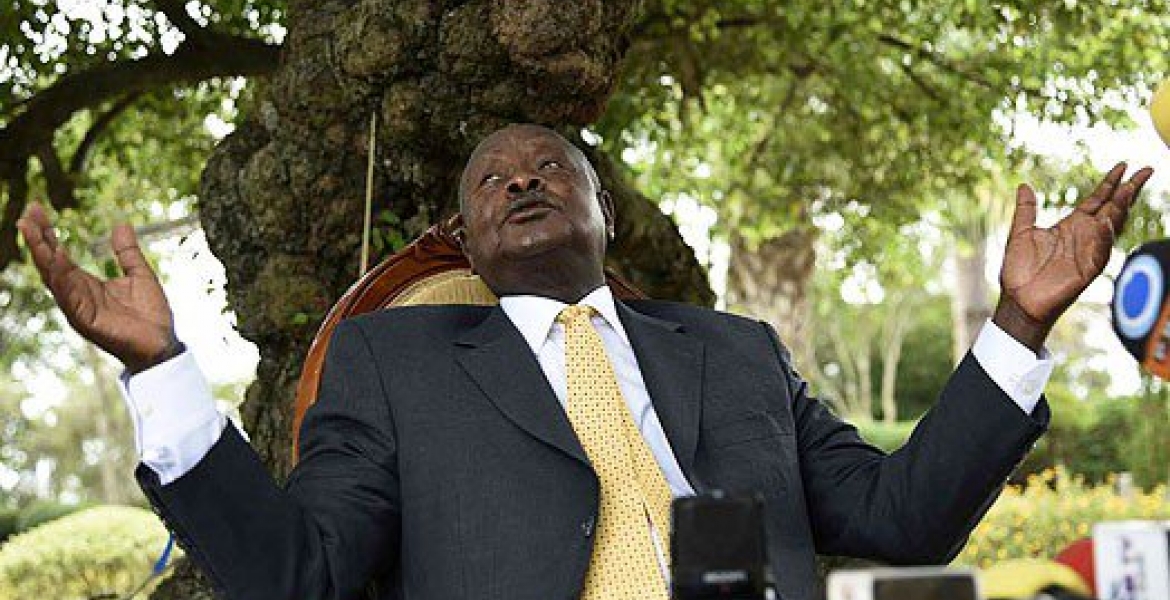 Uganda President Yoweri Museveni says that he has not fallen ill for all the time that he has been in power as President.
"Have you ever heard that Museveni has fallen sick and my legs hanged in hospital, for the last 31 years? This is because I observe some of these health tips [practices] which have eventually helped me to prevent some of these diseases. Many of the diseases are preventable," Museveni said.
The Head of State, while speaking in Budaka District during the official launch of the Lugwere Bible, called on Ugandans to also observe health practices at home to avoid diseases.
"Most diseases that overwhelm these hospitals and health centers can be prevented if the people can improve on their hygiene and sanitation, because 75 per cent of cases registered are preventable," Museveni said.
Museveni named immunizations, drinking clean safe water, hygiene and sanitation, good nutrition, desisting from over drinking of alcohol and also sleeping under treated mosquito nets as some of the best practices to prevent diseases.
Museveni is currently East Africa's longest serving president, having been in power since 1986.