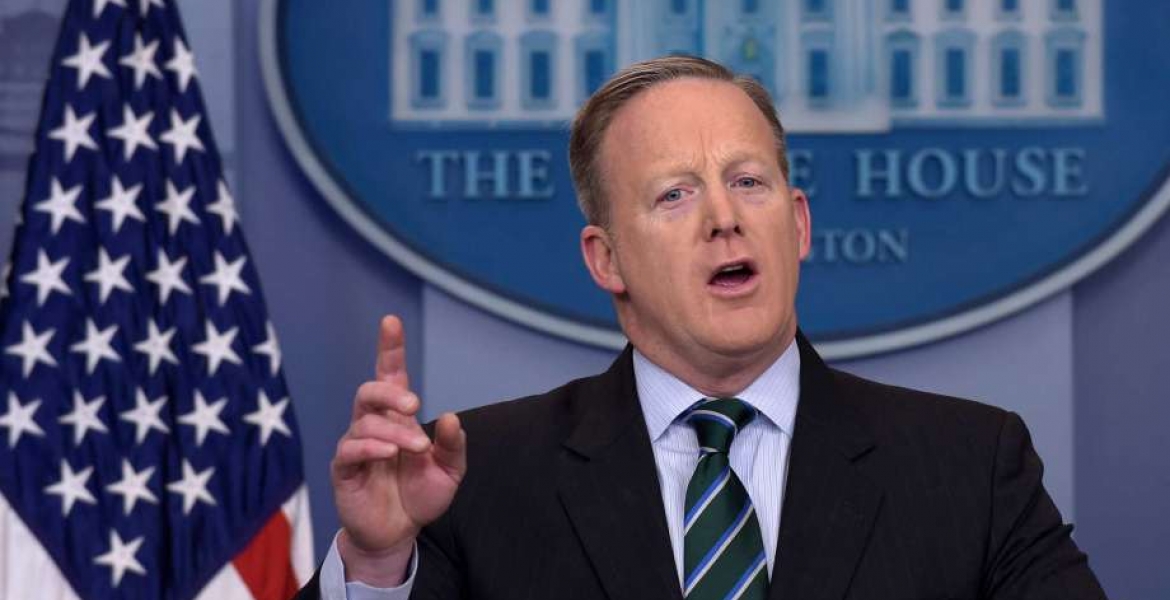 Former White House press secretary Sean Spicer
Sean Spicer, the White House's embattled press secretary, announced his resignation on Friday morning, after telling President Donald Trump that he strongly disagreed with the selection of Anthony Scaramucci as White House communications director, The New York Times reported. 
Trump offered Scaramucci the top communications post at 10 a.m. on Friday and, according to the Times' sources, Spicer told the president that he believed the decision was a significant misstep. 
Scaramucci, an investment-firm founder and top Republican donor and Trump surrogate, became the senior vice president and chief strategy officer of the Export-Import Bank last month. 
The new communications head was initially denied a senior role at the White House as questions swirled over ethics conflicts stemmed from the sale of his firm, SkyBridge Capital, to a division of HNA Group, a Chinese company with ties to the Communist Party, according to The New York Times. 
White House Chief of Staff Reince Priebus is reportedly also not a fan of Scaramucci's. 
Spicer has long been a fixture of the Washington political establishment and previously served as the spokesperson for the Republican National Committee. 
Spicer, whose frequent portrayals on Saturday Night Live have made him a household name, has been widely criticized by the media and Democrats for blunders and misleading statements he's made at the podium. 
In April, Spicer made headlines when he falsely claimed that Adolf Hitler, unlike Syrian president Bashar al-Assad, "didn't even sink to using chemical weapons." 
When asked during a White House press briefing whether Spicer thought there was any reason to think Russia would pull back its support of Syria, its decades-long ally, Spicer seemed to muddle some facts regarding World War II history.
"We didn't use chemical weapons in World War II," he said. "You had someone as despicable as Hitler didn't even sink to using chemical weapons. If you're Russia, you have to ask yourself if this is a country and regime that you want to align yourself with."
But the World War II-era German dictator famously did use chemical weapons in gas chambers to exterminate millions of Jewish people, LGBTQ people, and others in Eastern Europe. The press secretary's claim was immediately rebuffed by reporters and online, where his comments went viral. Some Democrats, including House Speaker Nancy Pelosi, called on Spicer to resign. 
He later apologized for his comment. "I made a mistake; there's no other way to say it," he said the following day. 
The White House didn't immediately respond to a request for comment.
- Business Insider