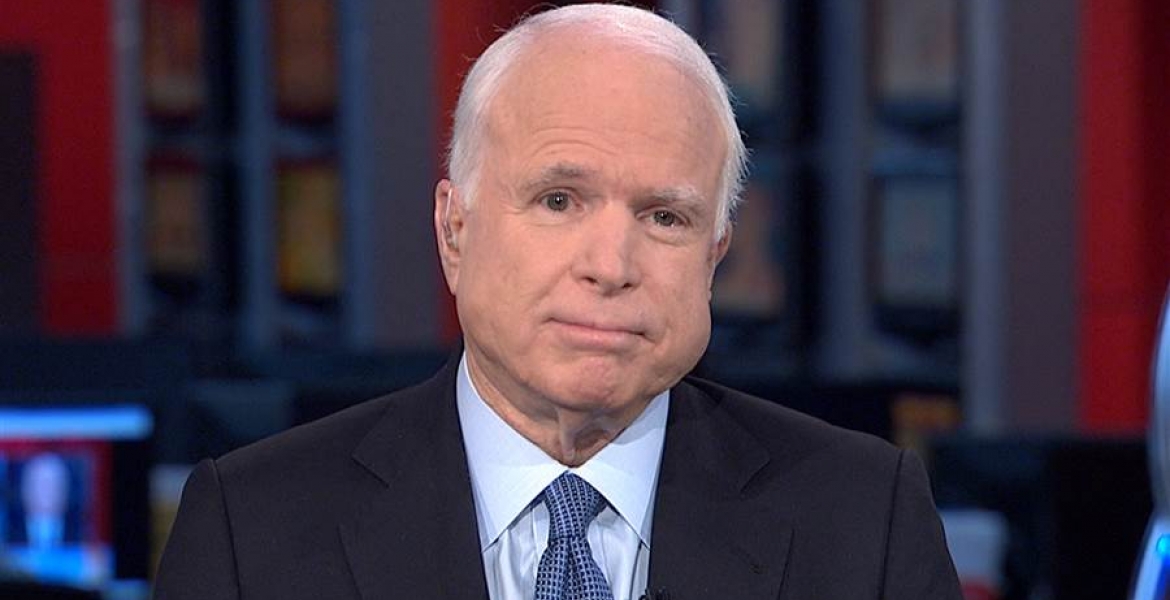 U.S. Senator John McCain (R, AZ)
U.S. Senator John McCain has been diagnosed with brain cancer, his office announced on Wednesday.
Mccain, a Republican who has represented Arizona in the senate since 1987, had a blood clot removed above his left eye at the Mayo Clinic in Phoenix, Arizona on July 14th.
"Subsequent tissue pathology revealed that a primary brain tumor known as a glioblastoma was associated with the blood clot," a statement from his office on Wednesday read.
McCain, currently the Chairman of the Senate Armed Services Committee, contested unsuccessfully, for president in 2000, losing in the Republican primary to the eventual presidential contest winner, George W. Bush. He contested the presidency again in 2008 and as the Republican nominee, lost to President Barack Obama.