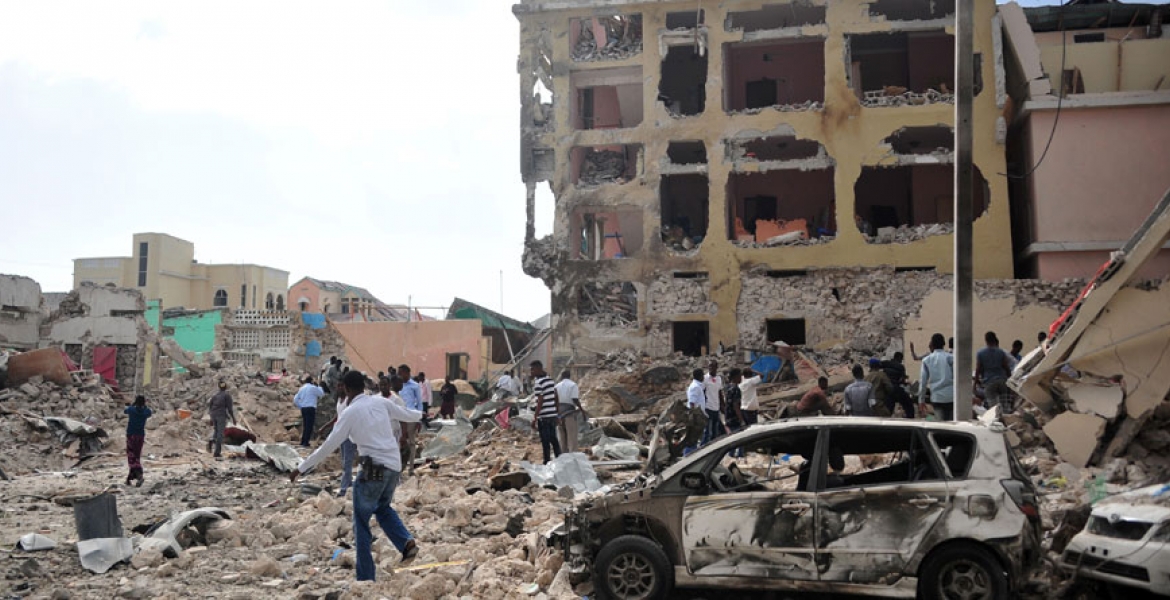 A new report by the United Nations says that Somalia-based terror group Al-Shabaab has stepped up attacks in recent months, indicating its "resilience and adaptability" despite internal squabbles and fracturing.
According to the World body's Secretary-General Antonio Guterres, a total of 134 were killed and others 200 injuried as a result of the operations of the terror group in the first four months of this year which represents a 47 per cent increase from the same period last year. Guterres said this at a Security Council meeting on Friday.
The report further indicates that Somali security forces and the African Union Mission in Somalia (Amisom) were responsible for a combined total of 74 civilian deaths during the past four months.
The terror group was found to have killed more than 30 Kenyan troops in a January 27 complex attack on a military base near Kulbiyow in Somalia's Lower Juba region. "The exact figure remains unknown," Guterres states without offering a reason for the uncertainty.
Guteress said that the attack against Kenya Defense Forces "most serious" so far.
"Al-Shabaab remains a potent threat," the secretary-general observes.
He added, "The group's tactical evolution and growing level of sophistication in its execution of complex terrorist operations in urban and rural settings are a testament to that."
He stressed on the need to provide Amisom with predictable support and superior weapons in order to increase its effectiveness and facilitate its joint operations.
According to Gutress, an estimated 21,000 Amisom troops were yet to be vaccinated against cholera, even though an outbreak of the potentially fatal disease is underway in some of the areas its personnel are stationed.
The further indicates that "the humanitarian situation remains deeply worrying and could become worse still. It has the potential to derail political developments and the legitimacy, in the eyes of the public, of federal and state institutions and office holders."
About six million Somalia, which represent half the population are in urgent need of food aid, the report notes.