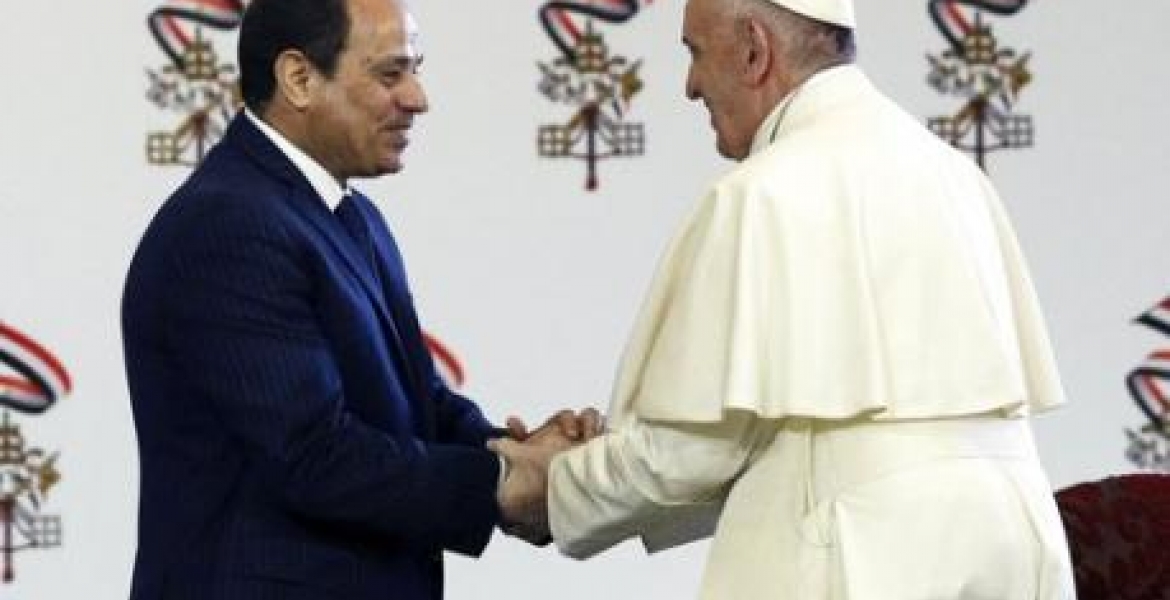 Pope Francis has pleaded for peace in Egypt after attending a service in solidarity with the battered Coptic minority at a church that was bombed by the Islamic State group.
The pontiff visited Saint Peter and Saint Paul church in Cairo in a mass led by standard-bearing clergy, hours after meeting Coptic Pope Tawadros II at his headquarters in Cairo.
Security was high in the Capital City Cairo following a series of church bombings that Islamic State has claimed responsibility of.
Two churches were bombed by jihadists in early April in what was termed as deadliest attack on Copts in recent times, killing 45 people and injuring hundreds of others. In December, another attack on Saint Peter and Saint Paul church by a suicide bomber left 29 people dead.
The Pope met President Abdel Fattah al-Sisi and the grand imam of the Al-Azhar institution Ahmed al-Tayeb to push for a peaceful dialogue between the two faiths.
In a speech, the 85-year-old pontiff denounced violence and populism in Egypt.
"Peace alone… is holy and no act of violence can be perpetrated in the name of God, for it would profane his name," Francis said.
During the Pope's visit, Vatican residence in Cairo was heavily guarded with armored cars and soldiers placed outside the Coptic Orthodox Saint Mark's Cathedral.