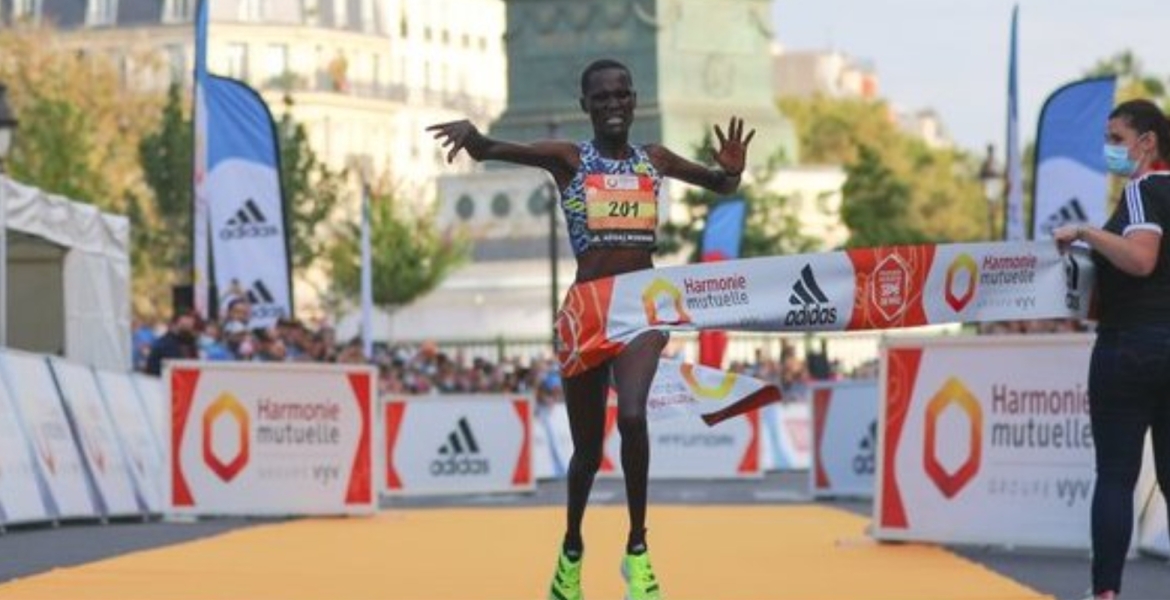 Kenyan long-distance athlete Betty Wilson Lempus has been banned for five years over doping.
Athletics Integrity Unit (AIU) announced on Thursday that the 31-year-old runner was banned for using the banned substance triamcinolone acetonide.
Lempus was tested after her win at the Harmonie Mutuelle Semi de Paris (Paris Half Marathon) in September 2021.
As a consequence, the AIU said it has disqualified her results from the day the test was conducted, meaning she has been stripped of her Paris title.
"The Athlete has accepted the above Consequences for her anti-doping rule violations and has expressly waived her right to have those Consequences determined by the Disciplinary Tribunal at a hearing," the AIU said in a statement.
Triamcinolone acetonide falls under the banned category of glucocorticoids, commonly used as therapeutic substances in sports.
"(Glucocorticoids) are prohibited in-competition because, when administered via prohibited routes, there is clear evidence of systemic effects which could potentially enhance performance and be harmful to health," the AIU said.
Their use is permitted if athletes can produce an exemption or proof that administration is not through a prohibited route.
While Lempus claimed the substance entered her system through a medical injection in August 2021 by Dr. Philip Murey at the Uasin Gishu County Hospital in Eldoret, an investigation by the AIU, with the help of the Anti-Doping Agency of Kenya revealed she did not receive the injection and the hospital did not employ a Dr. Murey. 
Lempus had smashed the Paris half-marathon course record at the 2021 edition. The previous record of 1:07.55 that was set in 2012 by her compatriot Pauline Njeri was broken when she set a new course record of 1:05.46.