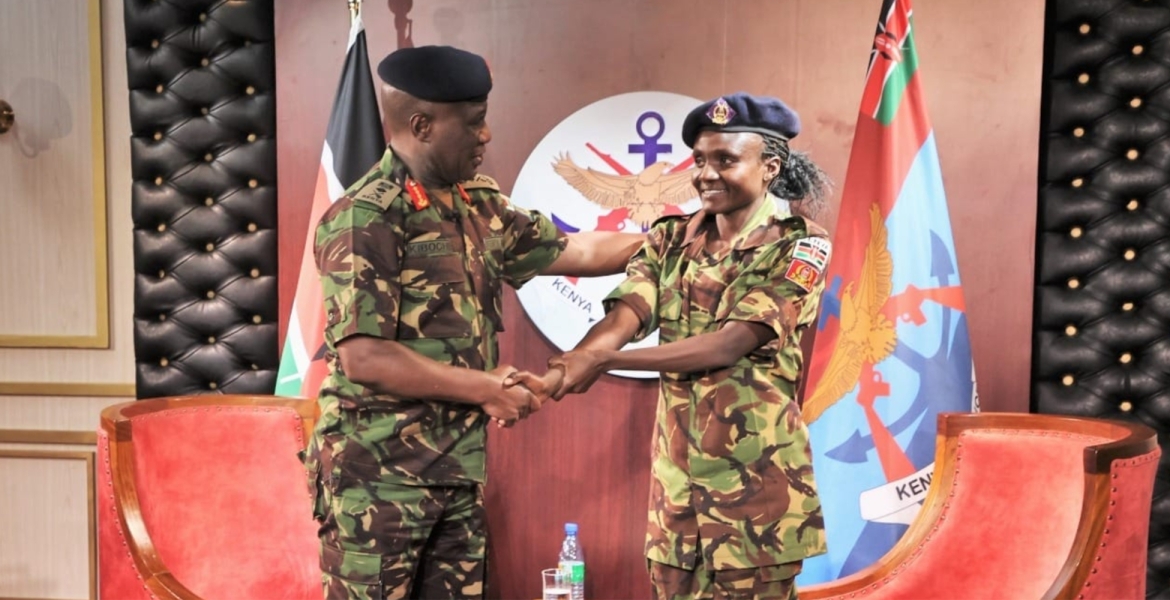 The Kenya Defense Forces (KDF) has promoted Joyciline Jepkosgei after she bagged silver at the 2022 London Marathon last Sunday.
The 29-year-old long-distance runner finished second in 2:18:07 behind Yalemzerf Yehualaw of Ethiopia, who claimed her first World Marathon Major title with a time of 2:17:26.
Jepkosgei was promoted from the rank of Corporal to that of Sergeant during a ceremony presided over by Chief of Defense Forces General Robert Kibochi at KDF headquarters on Tuesday.
The ceremony was witnessed by other senior officials including Commander Kenya Army Lieutenant General Peter Njiru and Assistant Chief of Defense Forces in charge of Personnel and Logistics Major General Muthuri Kiugu.
"We are very grateful for your continuous hard work and for representing Kenya and KDF well. We wish you the best as competing at such high levels requires a lot of hard work and determination. I am confident that you will continue doing better since you are still young," said General Kibochi.
Jepkosgei's major breakthrough came in 2019 when she won both the New York City Marathon and Half Marathon in a time of 2:22:38 and 1:10:07 respectively. She went on to win the 2021 London Marathon with a time of 2:17:43.
At the Prague Half Marathon in 2017, Sergeant Jepkosgei became the first woman to run the 13.1-mile race in under 65 minutes with her 64:52 world record.