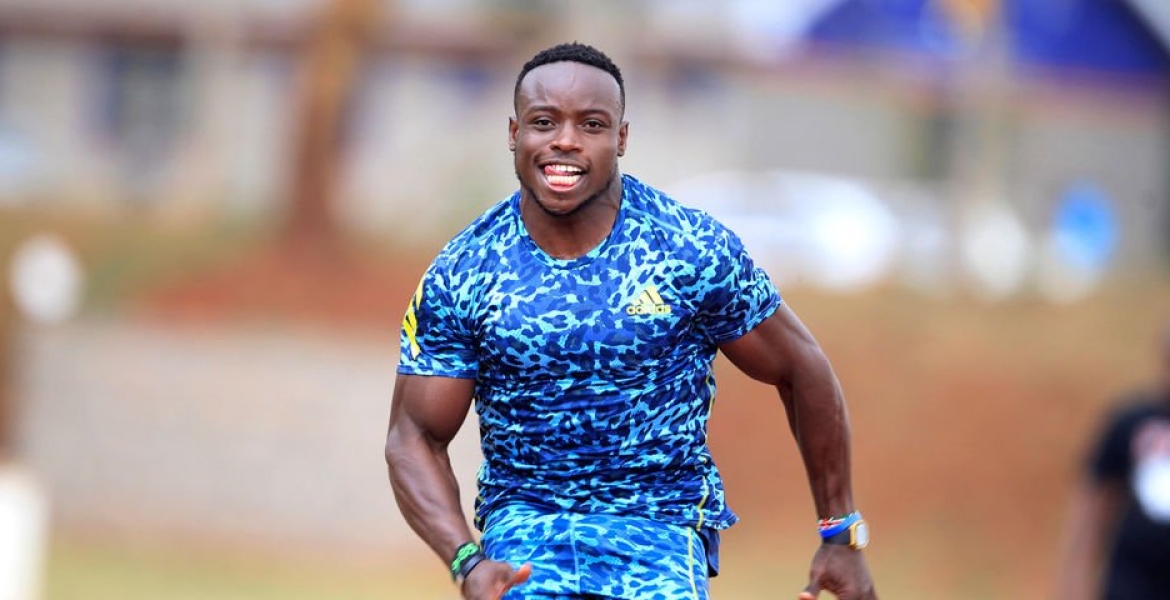 Kenyan sprinter Ferdinand Omanyala has finally been granted a visa to travel to the US for the World Athletics Championships which will kick off in Eugene, Oregon on Friday.
Omanyala, who is the African record holder in 100m, is racing against time to arrive in Oregon after being granted a last-minute visa to travel on Thursday. Nation reported that the 26-year-old African champion will leave Nairobi for the US at 6:00 pm on Thursday and hopes to arrive in Eugene in time to participate in Friday's 100m heats.
Being one of the ranked athletes in 100m, Omanyala will not be subjected to the men's preliminaries which will take place from 12.30 pm Eugene time (10.30 pm Kenyan time). The semi-finals are scheduled for the same day at 6.50 pm (Saturday 4.50 am Kenyan time).
It takes more than 20 hours of travelling from Kenya to Oregon via Europe or the Middle East depending on the flight while a direct flight takes about 15 hours.
Omanyala is the third-quickest man in the world this season behind Americans Fred Kerley and Trayvon Bromell, setting a time of 9:85 in May to win the Kip Keino Classic in Nairobi. He became the first Kenyan sprinter to reach an Olympic semi-final at the Tokyo Games last year.
Omanyala's participation in the World Championships was in doubt on Thursday morning after a visa hitch that affected some of the athletes and members of the technical staff.
"Visa challenges are faced by all Kenyans and people daily, in this case, I was no different…I would like to thank God, the President of Kenya HE Uhuru Kenyatta and GOK through MOSCA, Amb. Amina Mohamed who have been at the forefront in ensuring I get my visa. Thank you the USA EMBASSY in Kenya for granting me my VISA," he said in a statement.