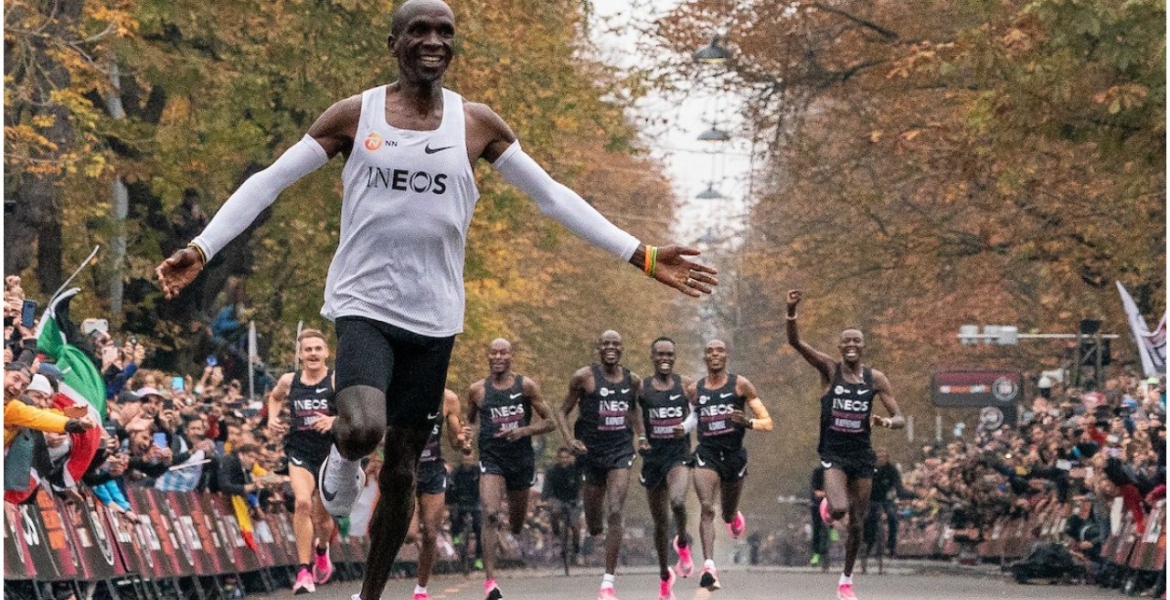 Celebrated Kenyan marathoner Eliud Kipchoge has sold pictures taken in 2019 during the INEOS 1:59 challenge in Vienna, Austria for Sh3 million.
The 36-year-old world marathon record holder traded the photos in form of Non-Fungible Token (NFTs) in an auction that closed on Thursday. The auction happened on OpenSea, an NFTs market based in New York.
The event was sponsored by Momentible, which allows musicians and athletes to immortalize the legendary and iconic moments of their careers in the form of an NFT.
The winner will be presented with a high-quality artwork of the moment and a personal video message from Kipchoge.
"In my career, I have always been interested in technology and therefore it fits me well to present my special sports memories on the blockchain. I trust that it will help someone around the world to get these positive memories as it has done for me," Kipchoge said on Momentible.
Kipchoge made history by becoming the first human to complete a 42-kilometer marathon in under two hours in Vienna on October 12th, 2019.
He joins a host of world celebrities who have sold their images in form of NFTs including Jack Dorsey, Mark Cuban, Shawn Mendes, and Tampa Bay Buccaneers.
NFTs are digital files underpinned by blockchain technology, the same technology on which popular cryptocurrencies such as Bitcoin and Ethereum rest. But unlike cryptocurrencies, an NFT is totally unique and the blockchain ledger it sits on verifies who the rightful owner is of that one-of-a-kind item.