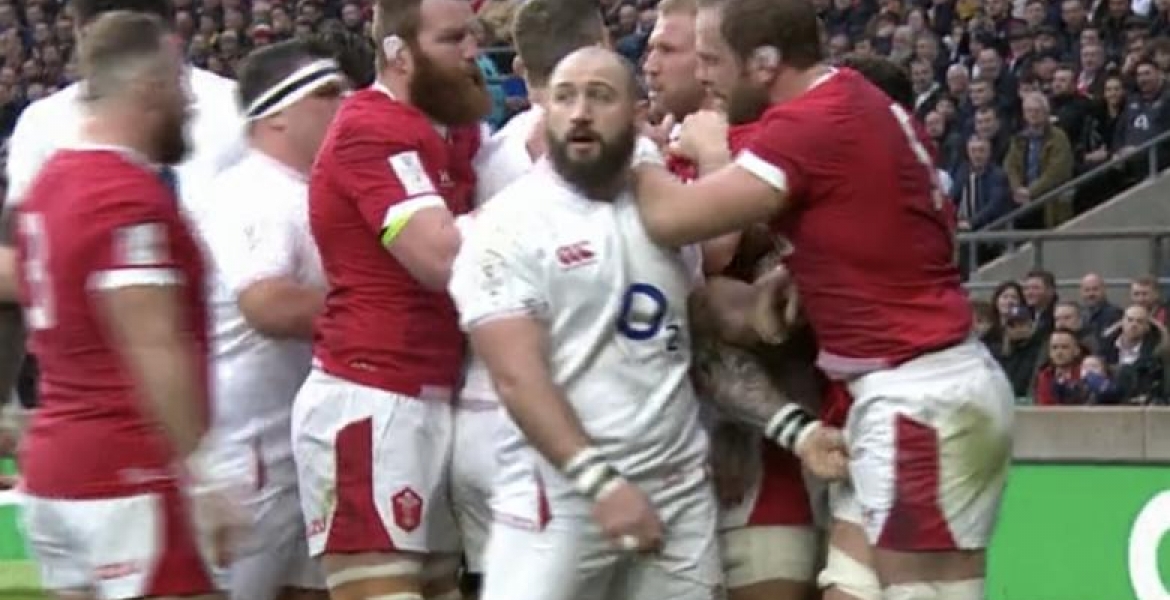 English rugby star Joe Marler has been banned for 10 weeks after he was found guilty of grabbing and squeezing an opponent's private parts.
Marler was seen squeezing his opponent Alun Wyn Jones' genitals during the Six Nations match between England and Wales last Saturday after a scuffle emerged between rival players.
Appearing before a disciplinary panel, Marler admitted he had committed an act of foul play but denied grabbing, twisting or squeezing the Wales captain's genitals. 
But the panel sitting in Dublin on Thursday found that the offense of grabbing the opponent's private parts warranted a low-end entry point of 12 weeks' suspension, reducing it by three weeks for mitigating factors such as good character and remorse, but adding a week due to the 29-year-old's recent disciplinary record.
Marler will resume playing on Monday, June 8th after serving the ban but he has the right to appeal the panel's judgment.