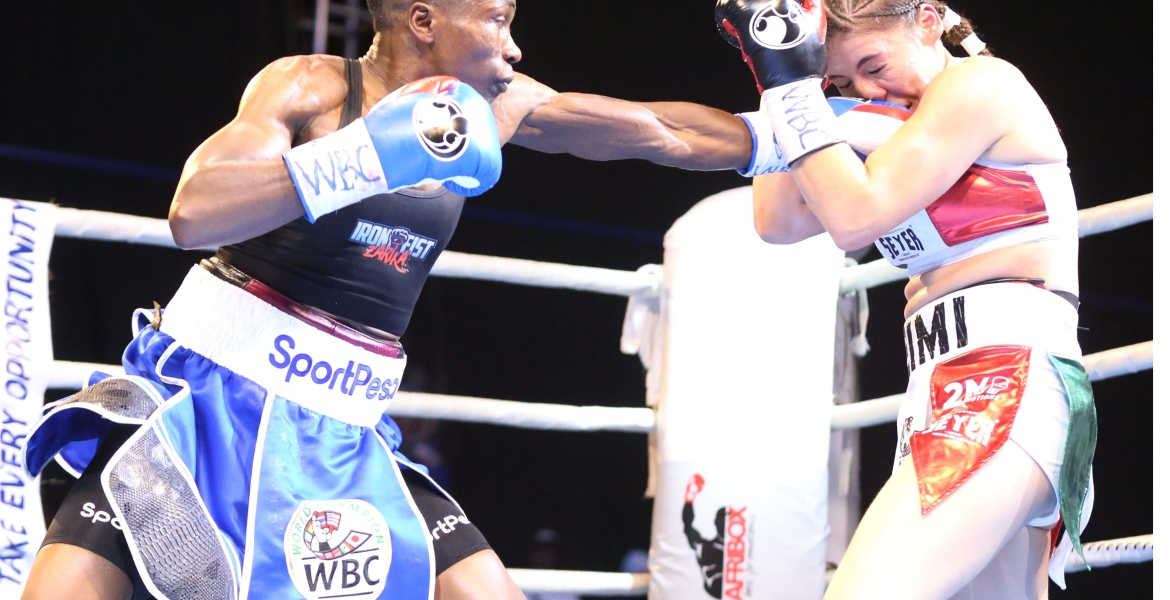 Celebrated Kenyan boxer Fatuma Zarika has decried a lack of support from the government after she failed to defend her title on Sunday.
Fatuma surrendered her World Boxing Council Super Bantamweight belt to Mexican Yamileth Mercado during the fight held on Sunday morning at Poliforo in Ciudad Cuauhtemoc, Chihuahua, Mexico.
Mercado won on a unanimous decision on the scores of 99-91, 98-92 and 98-92 to triumph Zarika, who held the title for four years.
In a video released online after the defeat, an irritated Zarika confessed to throwing in the towel in the fight, saying that it was better for the belt to go to Mexico where their government supports them, rather than in Kenya where no one cares about how she survives.
"I know what I have done and I am not apologizing to anybody. When I won the belt, I did not have anybody on my side, I was alone" said Zarika in a video that has since gone viral.
She said only betting company SportPesa has supported her in the past few years. SportPesa, who were her sponsors, has since closed down its operations in Kenya due to unfavorable policies enacted by the government.
"Since Sportpesa exited, nobody has come to hold my hands. It is better for the belt to remain in Mexico because they will take care of it and the government supports them (Sportspersons). I have no apology because I am the one who knows the pain I am going through" she said.
This was the second WBC fight between the two having first fought in September last year in Nairobi where Zarika triumphed in a split point decision. Zarika had previously won twice against Catherine Phiri of Zambia.