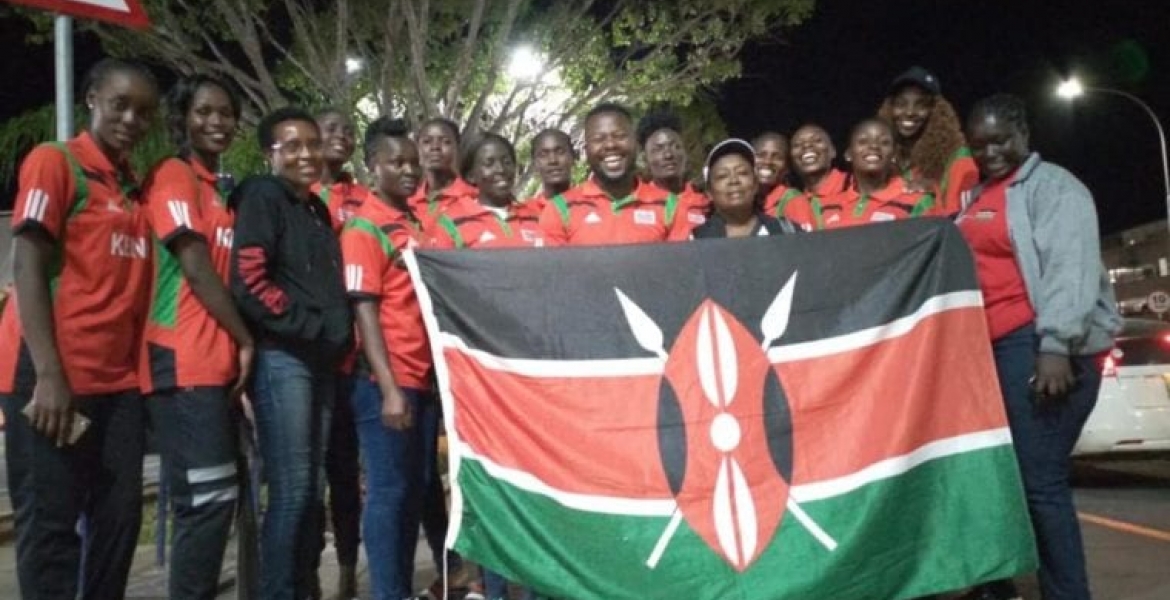 Kenya national women's netball team is reportedly stranded in Cape Town, South Africa after Sports Ministry failed to pay for their accommodation.
The team, which represented Kenya at the 2019 Africa Netball Championship, was allegedly denied access to their hotel after officials failed to pay a deposit for accommodation.
The girls arrived in Cape Town on October 18th and are reported to have gone straight to the field from the airport for their opening fixture, according to Citizen Digital.
Before they left the country, the Ministry assured them that their accommodation would be paid up, only for them to be stranded.
A Cameroonian well-wisher reportedly bought them milk and bread and offered alternative accommodation after they spent the night out in the cold.
This happened barely two months after President Kenyatta promised that no national team would ever get stranded again when representing the country.
"Tumeweka pesa saa ya kuhakikisha kuwa hakuna team ambayo imebeba bendera yetu italala kwa kiwanja ya ndege kwasbabu wamekosa tikiti, ambao watafukuzwa kwa hoteli kwa sababu hawana marupurupu ya kulipa hoteli ama wameenda kukula vichochorni kwasababu hawana pesa za allowance na wewe unawakilisha nchi yako," Kenyatta said.
The latest incident sparked outrage from Kenyans online who demanded the sacking of Sports Cabinet Secretary Amina Mohamed.
Appearing before National Assembly's Sports Committee on Thursday, CS Amina denied claims that the netball team was stranded.
"Anything in the mainstream media should not be considered as gospel truth," she said.
Speaking to Citizen Digital on condition of anonymity, a senior player in the squad confirmed that the team was stranded over unpaid hotel bills.
"We have gone through hell because it's true we were bailed out by a Cameroonian well-wisher who bought us milk and bread, and offered alternative accommodation because our government had promised to pay our accommodation once a pro forma invoice was sent back to Nairobi," she said from South Africa.