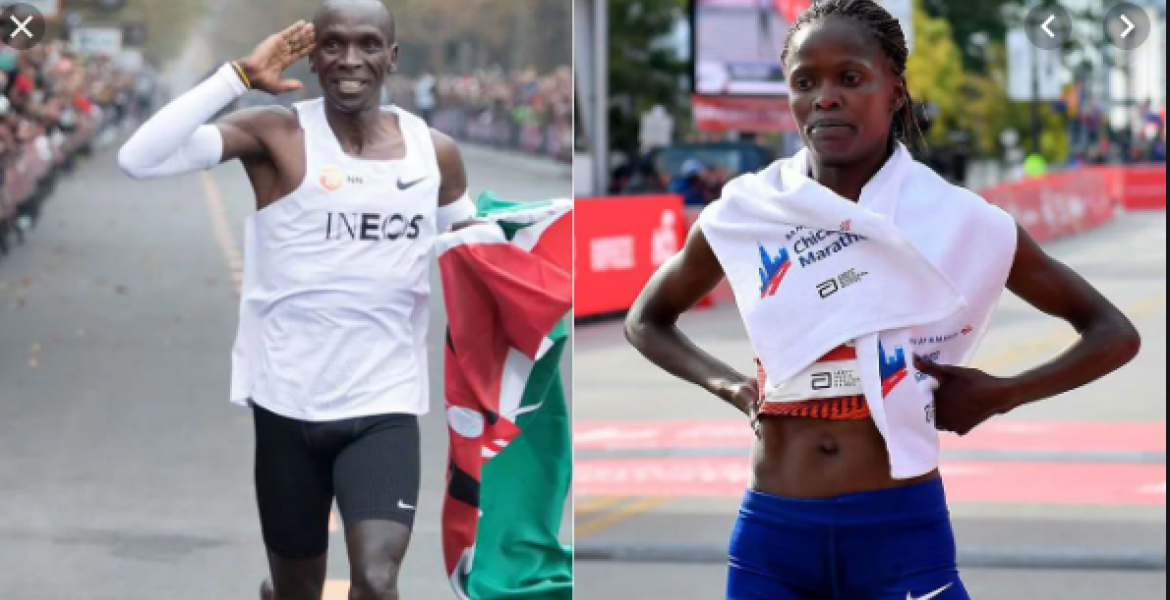 Former United States President Barrack Obama has hailed Kenyan athletes Eliud Kipchoge and Brigid Kosgei following their remarkable performances in the marathon over the weekend.
Taking to Twitter on Monday, Obama described the two as "remarkable examples of humanity's ability to endure and keep raising the bar"
"Yesterday, marathoner Eliud Kipchoge became the first ever to break two hours. Today in Chicago, Brigid Kosgei set a new women's world record. Staggering achievements on their own, they're also remarkable examples of humanity's ability to endure—and keep raising the bar," wrote Obama.
On Saturday, Kipchoge made history as the first man to complete a marathon race in less than two hours.
The Olympic champion and men's marathon record holder finished the 42-kilometer race in one hour, 59 minutes 40 seconds in Vienna, Austria.
On Sunday, Kenya's Brigid Kosgei shattered the women's marathon record as she retained her Chicago Marathon title.
Kosgei completed the 42-kilometer race in two hours 14 minutes 04 seconds to eclipse the 16-year-old women's marathon world record held by Britain's Paula Radcliffe.
Radcliffe set the record in 2003 at the London Marathon after recording a time of 2 hours 15 minutes 25 seconds.
"When I saw how fast Brigid was running in the first half, I knew it was going to be broken," Radcliffe said while congratulating Kosgei for breaking her record.
In the men's race, Kenyan Lawrence Cherono finished first in 2 hours, 5 minutes 44 seconds ahead of Dejene Debela of Ethiopia, who clocked 2:05:45. Chicago Marathon defending champion Mo Farah of Britain finished eighth in 2:09:58.