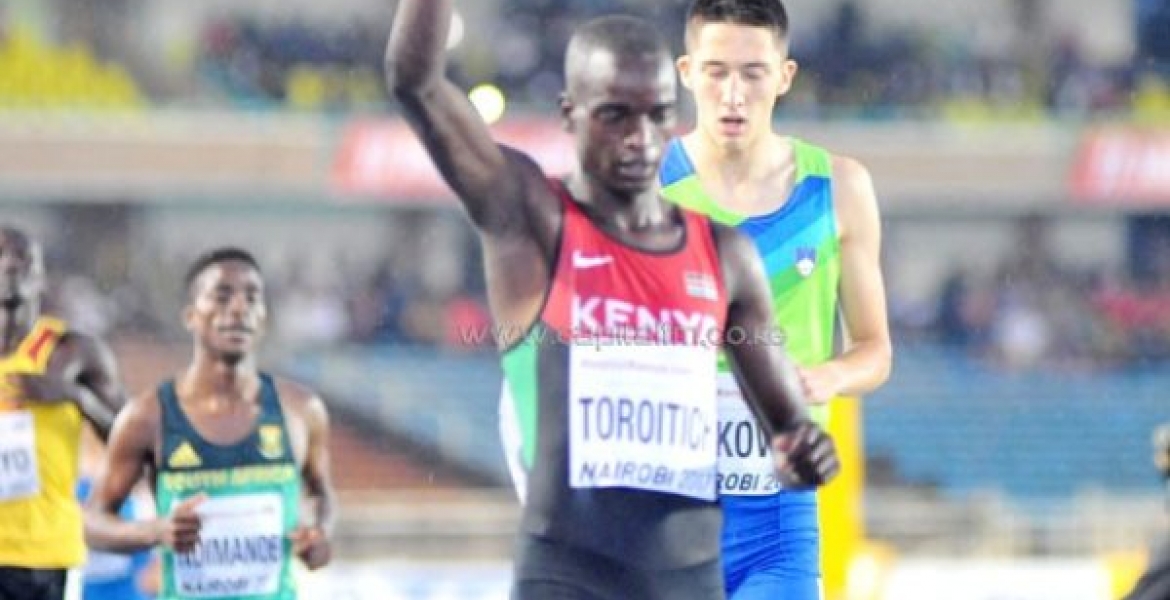 Lieutenant General Retired Jackson Tuwei, President of Athletics Kenya (AK), has slammed the Export Promotion Council over an alleged gross maltreatment of junior athletes who attended the 2017 Expo in Astana, Kazakhstan.
Eight Kenyan athletes who medaled at the IAAF World Under 18 Championship held in Kenya last month had been invited by the EPC courtesy of the Ministry of Sports, Culture and Arts (MOSCA) and through the AK, to attend the cultural exchange event held at the Central Asian country but the trip for the youngsters turned into a nightmare.
After the event, World Under 18 bronze medalist Japhet Toroitich was left behind by the Kenyan team at Kazakhstan and was stranded at the Astana International Airport for two days, with no cash. "This is why we insisted on a letter of commitment from the Ministry of Sports before releasing the young athletes. What a let-down. I hope they come back safely. Let's pray for them," AK boss Tuwei said.
Toroitch, a form four student at St. Patrick's High School in Iten was detained at the Kazakhstan airport by the immigration officers, after it appeared that EPC had not secured his visa. "It was not what I expected, when we were travelling I thought all papers were sorted but things took a wrong turn so fast. On top of the visa mishaps, the officers thought that I had plans to remain there after the Expo since my passport shows that I'm a student. "Madam Florence Theuri – one of the AK officials – tried to talk to the officers but they refused to listen. At the end they were told to clear and depart so I was left behind," Toroitich said.
The 17-year-old watched in vain as his compatriots left for home while he was shown a cold bench, where he spent for more than 48 hours. He went on the first day without food and water. "They (immigration officers) had my luggage and phone and wanted to give it to Theuri and her colleague to go with it, but I refused since I needed the phone to communicate and have a change of clothes. I had nowhere to sleep and no money to buy myself some food," Toroitch said on arriving in Kenya.
It took the intervention of Nairobi and youth chairman Baranaba Korir who organized for his safe travel from Kazakhstan to Kenya through Dubai.