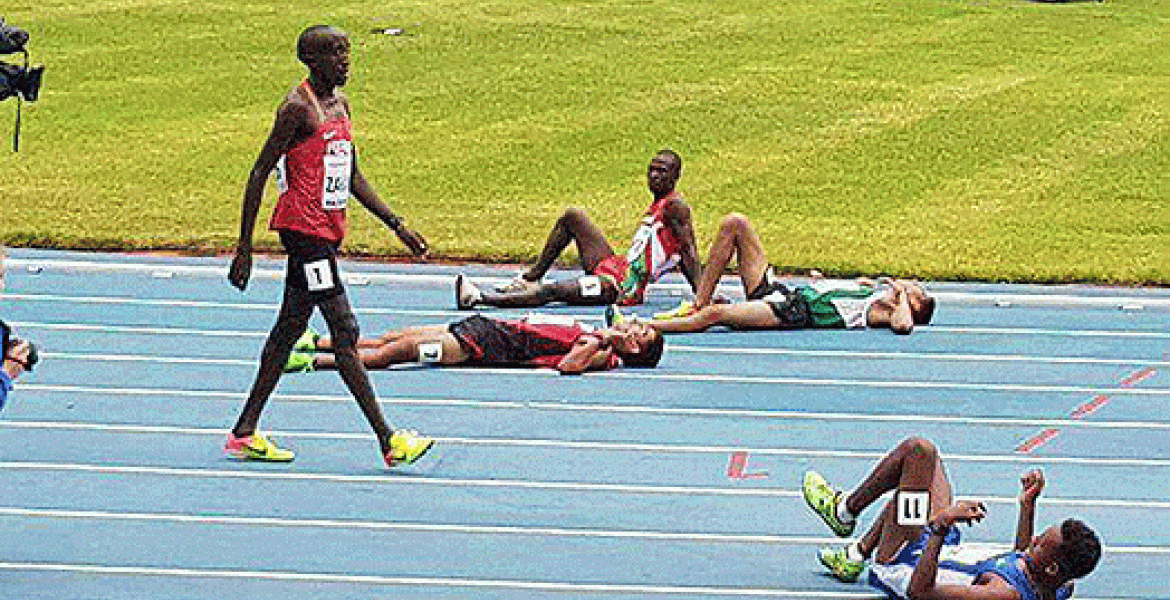 Kenyans have taken to social media demanding a unique picture of a young Kenyan athlete be elected as a billboard at the Jomo Kenyatta International Airport (JKIA).
In the photo, a triumphant young Kenyan athlete is seen relaxingly walking on the pristine tartan track at Kasarani Stadium in Nairobi. His opponents are on the ground lying aimlessly out of exhaustion from the race.
The young runner caught the eyes of fellow Kenyans and are now calling for the erection of a billboard at the Jomo Kenyatta International Airport (JKIA) bearing the younster's image.
A Twitter user by the name, One Kijana Shujaa posted the picture on social media platform, with a petition to corporate organizations to make efforts and ensure the billboard is mounted at JKIA. His Tweet attracted over 4,000 retweets, with users saying they want the picture of the athlete known as Edward Zakayo to be the one welcoming visitors to Kenya.
Zakayo triumphed in a heats race in the boys' 3,000m on the second day of the IAAF World Under-18 Championships in Nairobi, but Ethiopia's Selemon Barega piped him in finals, forcing him to settled for silver.
In the picture, a majority of his his competitots collapsed in a heap on crossing the finishing line to catch their breath. However, a gallant Zakayo gracefully walked away, remaining the "last man standing."