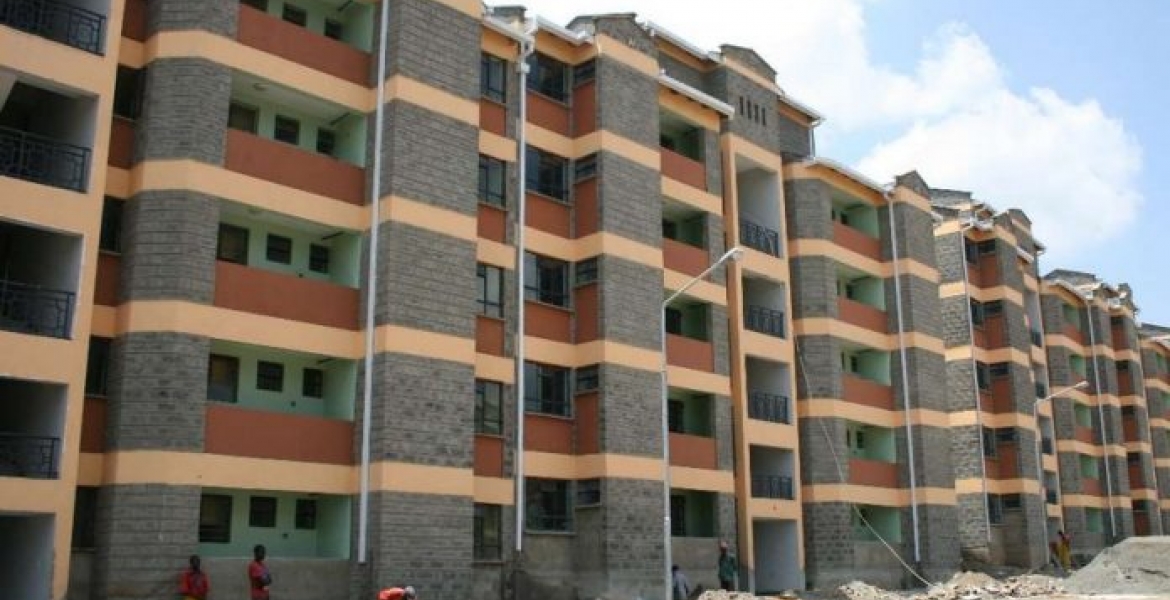 Housing and Urban Development Principal Secretary Charles Hinga says the government will allocate low-cost houses to Kenyans using a lottery system.
Speaking during an interview with Citizen TV, PS Hinga has revealed that only those who register and make monthly contributions to the Housing Fund will be eligible to get the cheap houses. 
Hinga says the lottery system will be a fair way of selecting homeowners under the project.
"One has to register and start contributing before a house is allocated to them. A lottery system will be then employed to determine who will get a house under this particular system," PS Hinga reveals.
The official says the affordable housing project was one of the key Jubilee government agendas in its manifesto.
"Jubilee said they were going to build 500,000 houses in their manifesto, they went to every Kenyan, the fact that you elected them, you knew they made a commitment and they had to fulfill it," he says when asked why the government is forcing all workers to contribute to the housing fund.
He also states that the housing levy is not a tax but rather a contribution that will be refunded in case one fails to get a house.
"Every Kenyan has a right to decent housing. The question we should be debating now is how to fund that right," he retorts.
Under the project, President Kenyatta's administration is seeking to construct more than 500,000 cheap housing units by 2022.
The Employment and Labor Relations Court has since temporarily suspended the implementation of the 1.5 percent housing levy pending the hearing and determination of cases filed workers and employers' bodies.
The bodies want the government stopped from implementing the levy.