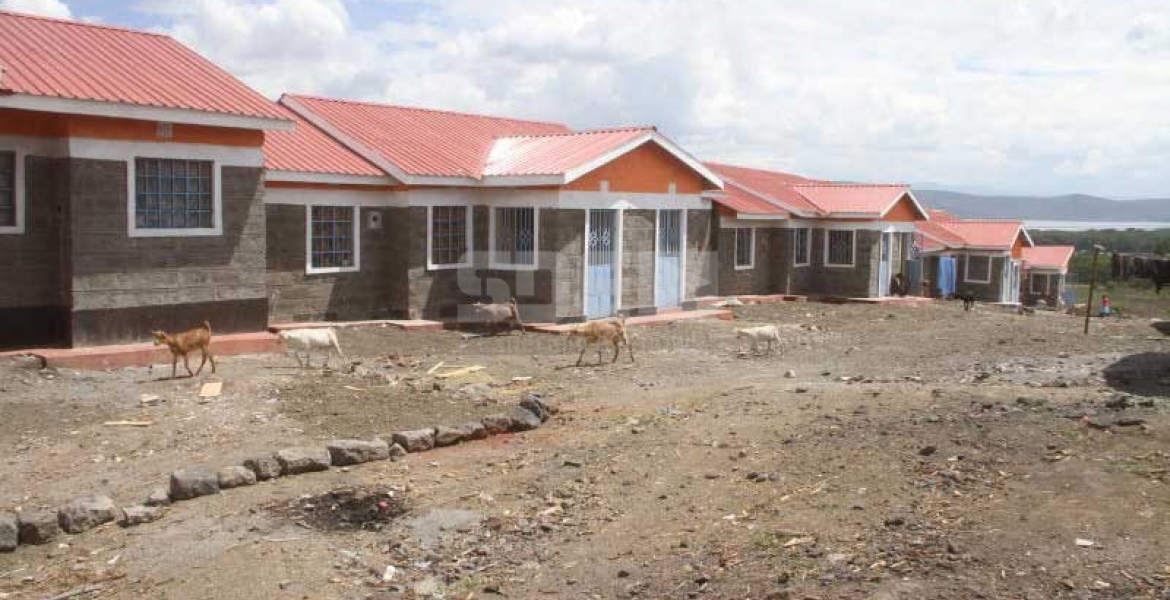 A boda-boda operators' self-help group based in Nakuru has shared its success story on how it transformed into a multi-million-shilling housing cooperative from a weekly saving of just Sh100 per member.
In 2015, a team of ten boda-boda riders from Barut, Nakuru West Constituency formed Kianjahi Group, where each member saved Sh100 per week.
"Being a bodaboda operator is a risky job and has a serious effect on one's health especially if you don't dress properly for the cold. After attending a seminar in Machakos we decided to start making savings," says Benson Sigei, the group chairman.
The following year, more members joined the group and decided to increase their savings to Sh200 per week and eventually to Sh1,000.
"Before the year ended we were nearly 100 members. Our savings were growing and we had to come up with plans which some members considered as too ambitious and pulled out," says Sigei. 
In mid-2017, the group purchased a 1.6-acre parcel of land which was previously a sand harvesting site using the Sh2 million they had saved.
"It cost us Sh2.1 million in buying the land and rehabilitating it to usable standards. We embarked on making savings for constructing houses which would be of similar design," Sigei notes.
Sigei says they then decided to convert the group to Kianjahi Housing Cooperative Society Limited and introduced Sh15,100 registration fee and a minimum share capital of Sh60,000 payable in weekly installments of Sh500.
"Every member now contributes a minimum of Sh1,500 for savings every week. Those yet to clear their share capital make an additional payment of Sh500. This amount does not exert great pressure on the riders since majority make nearly Sh1,000 per day," says Sigei.
Early this year, the group launched construction of 52 two-bedroom housing units in a gated community model where four units stand on every 50 by 100 plot.
More than 30 members of the cooperative have already moved into the new housing units whose construction was recently completed.
"We took a Sh15 million loan and in addition to our savings we bought an additional acre of land at Sh2.1 million. In the first phase, we have constructed 52 housing units. 35 members have already moved in," says Peter Kariuki, the vice chair.
The group has acquired a third piece of land on which they plan to construct houses for the remaining members before April 2019.
Members who are in the first phase are now paying Sh2, 000 per month, where Sh200 goes to savings while Sh1,800 goes towards offsetting the cost of construction. The payment for the units is spread over a period of seven years.