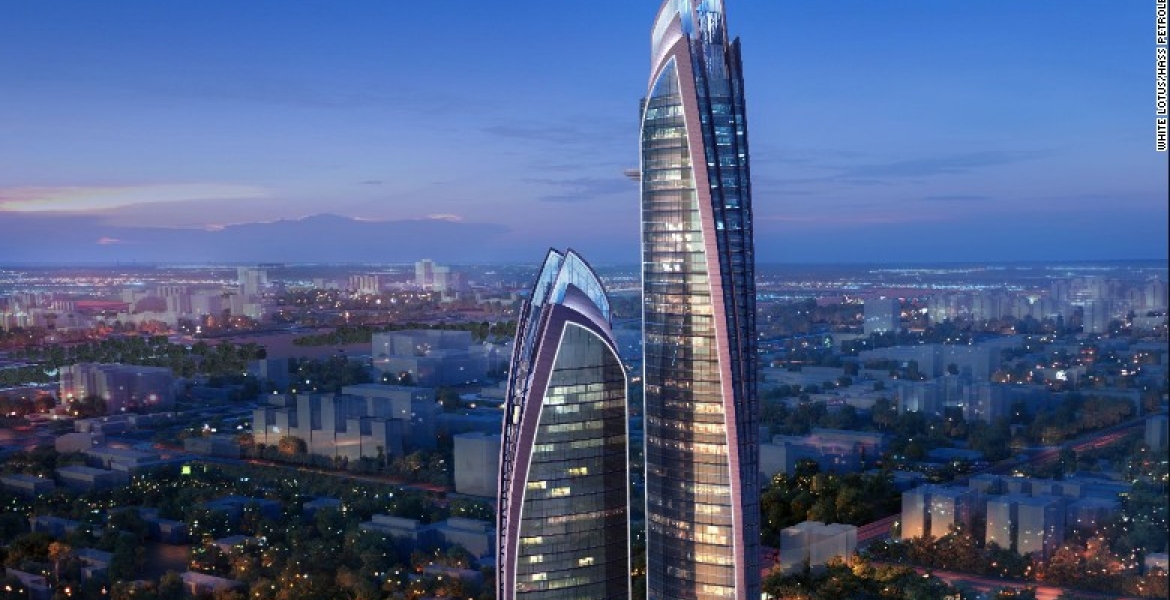 The construction of what will be Africa's tallest sky scrapper has started in Nairobi's Upper Hill area.
The behemoth named "The Pinnacle" was recently launched by President Uhuru Kenyatta who laid the foundation stone for the structure, that will make Nairobi the home of tallest structure in the continent.
Expected to be complete by December 2019, ambitious project will see twin glass-facade towers rise above the city, the larger standing at 300 meters tall, surpassing, Johannesburg's 223-meter Carlton Centre, which is currently the tallest in Africa.
The Pinnacle construction is being bankrolled by Dubai-based investors Hass Petroleum and White Lotus Group, which are pumping around $200 million into the project.
China State Construction Engineering Corporation (CSCEC), one the world's largest construction firms has been contracted to erect the structure.
The company has delivered a string of major projects among them the African Union headquarters in Ethiopia and the Beijing National Aquatics Centre.
The Pinnacle will be home to a 255-room Hilton Hotel, residences, business and leisure facilities, and a helipad on the roof of the taller tower.
"Whatever happens in other parts of the world can happen in Africa as well," says Abdinassir Hassan, chairman of Hass Petroleum and managing director of the project.
"Nairobi is a hub for East and Central Africa. Why would we go anywhere else?"
Hassan said this will be "the first of several developments in Kenya" for his company.
Hilton executives also expressed optimism on the effect of having their business on the structure.
"The striking new-build property…will be well placed to meet this growing demand in one of Nairobi's most exciting and colorful areas," said Patrick Fitzgibbon, senior vice president for development, EMEA, Hilton Worldwide.