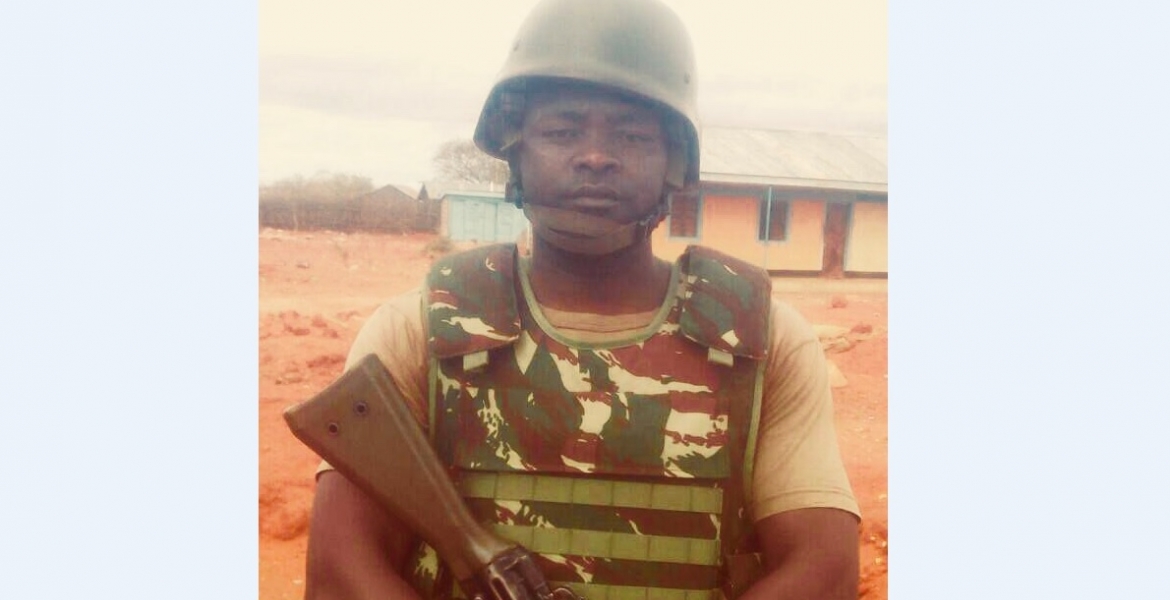 We are saddened to announce the tragic death of Reagan Odada Nyaboye, brother to Kenneth Nyaboye of Baltimore MD. The late Reagan was an administration police officer who lost his life as a Hero on his tour of duty when Alshabab attacked his police post in Mandera on March 2nd, 2018.
He was son of the late Joseph Nyaboye and Eunice Nyaboye of Migori, Kenya. He has left behind a wife, Maureen Reagan Nyaboye and 3 Children.
He was brother to Kepher, formally of Baltimore, Grace, Rachael, Glen, Bill, all of Migori, Happiness of Nairobi and Emily of Kakamega.
Friends and family will meet for prayers, support and funeral arrangements on Sunday March 4th, 2018 at 4:00pm and on Wednesday March 7th 2018 at 7:00 pm at 9740 Morningview Circle, Perry Hall, MD 21128.
Memorial Service will be at 4pm on Saturday  March 10, 2018 at Faith and Grace Worship Center, located at 10012 Harford Rd, Parkville, MD 21234.
For more information call:
Kenneth Nyaboye: 4432758034
Gladys Gichomo: 4105986859
Karanja Mwaura: 4104099340
Julie Weche: 410303335
Mercy Kariuki: 4105044098
Grace Muchene: 4438462679
Pastor Mburu: 4434700471
Francis Lando: 4438246321
"'He will wipe every tear from their eyes. There will be no more death' or mourning or crying or pain, for the old order of things has passed away." Revelation‬ ‭21:4‬ ‭NIV‬‬: http://bible.com/111/rev.21.4.niv