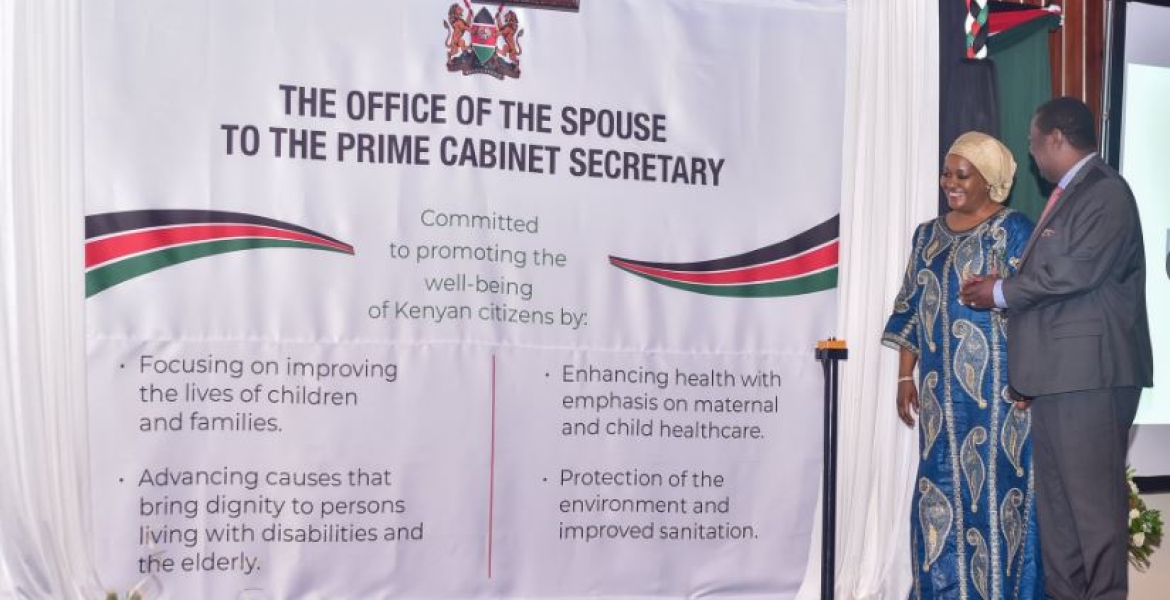 Prime Cabinet Secretary Musalia Mudavadi says the recently launched office of his spouse Tessie Shangatti Mudavadi will not be funded through taxpayers' funds.
Mudavadi clarified that the Office of the Spouse to the Prime Cabinet Secretary was created to support philanthropic efforts around the country, hence does not require any funding from the exchequer.
"I want to make it clear that there is no public expenditure that has occurred in the conversation around Tessie Mudavadi and I don't see any public expenditure occurring because I truly appreciate that activities of this nature are not government activities," he said.
Mudavadi, who was speaking in Nairobi on Thursday, said his wife was actively involved in charitable acts even before the office was created.
"Mrs. Mudavadi has been in this process whether in or out of government and we shall not stop supporting people in any part of the country through any charitable efforts but I am clear that it shall not be at the expense of the exchequer," he said.
In a statement last week, Mudavadi's communications team said the Office of the Spouse of Prime Cabinet Secretary will complement the work done by First Lady Rachel Ruto and Second Lady Dorcas Gachagua.