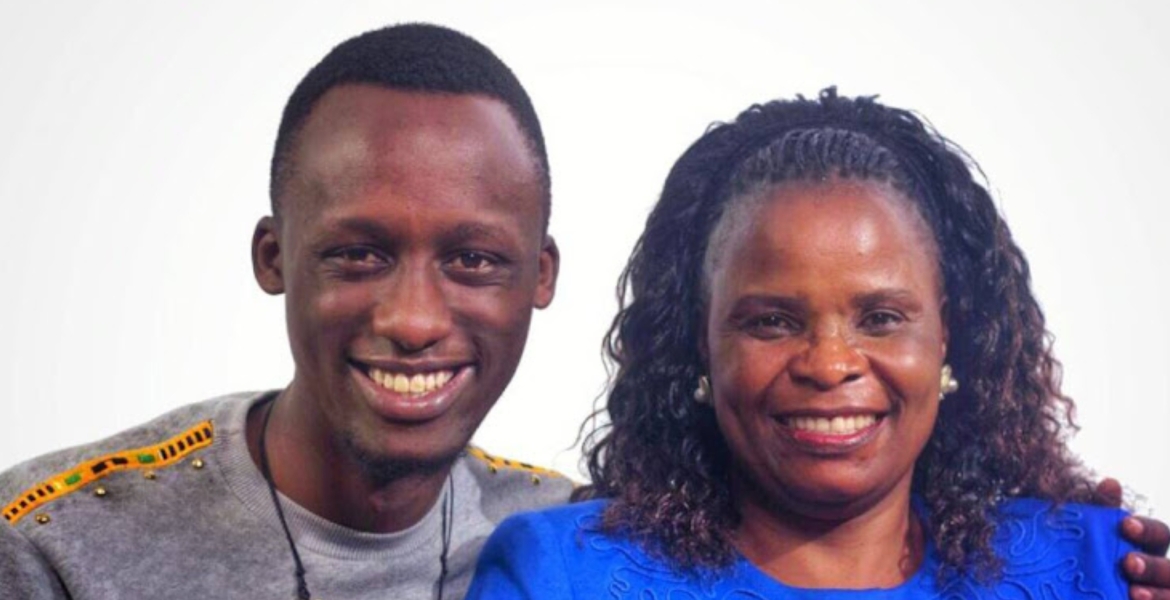 Naomi Nyongesa, the mother of social media influencer Arthur Mandela alias Xtian Dela, is pleading with her son to return home.
In an emotional interview, Nyongesa said the last time she heard from her son was in 2019 and is concerned for his wellbeing.
"Wherever Arthur Mandela (Xtian Dela) is, I want him to know I want him back. He is my son and I love him. I miss him and I want him to come home," she said.
The mother said she singlehandedly raised Dela and his siblings following the death of her husband in 2007 and that she is proud of her son's success as a social media personality.
"I was so happy when Xtian Dela took to his passion. I could see him with Jeff Koinage and I was proud things were working for him…Starting 2019, Xtian Dela was not reachable and when I asked him to come home, he would say he is busy," she said. 
"I wrote him messages on WhatsApp but he would reply late. He later blocked me and all his siblings."
Attempts to reach her son through his girlfriend Fatma Banj, a content creator, have also been in vain. The mother said she is also concerned about Dela's baby, whom she says she has never met.
"I don't know whether the grandchild is a boy or girl, I have never seen the child," she said.
Dela, 33, is YouTuber, blogger, social media personality, and radio presenter who has bagged numerous awards for his work in social media and blogging. In 2018, he was named among the Top 100 Most Influential Young Africans on the Continent by Africa Youth Awards.
He holds a Bachelor of Commerce degree from the University of Nairobi.