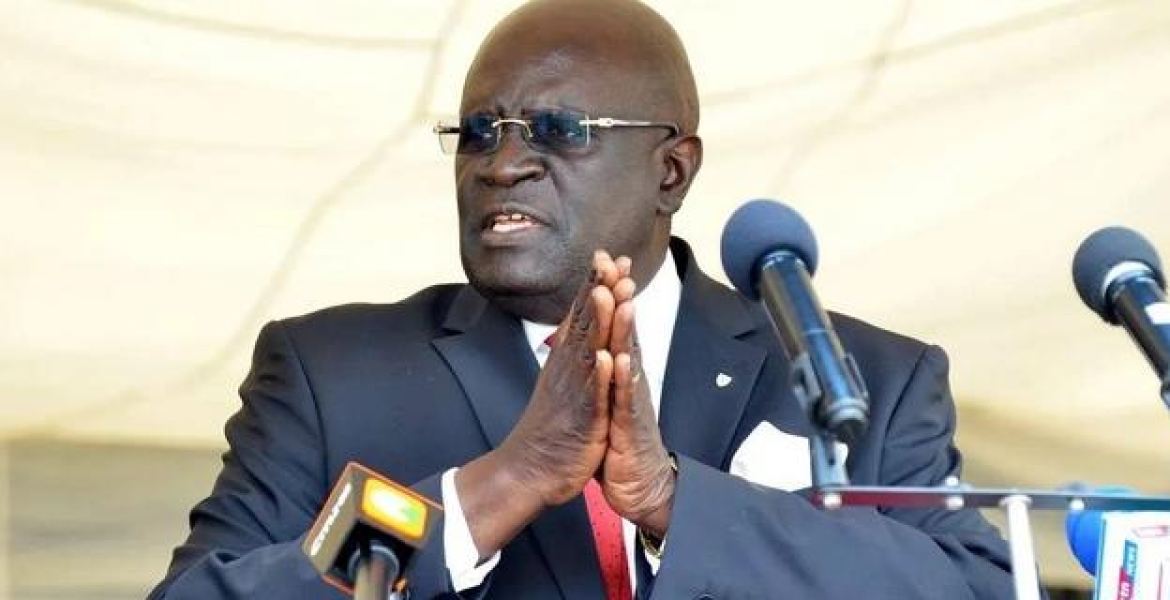 Outgoing Education Cabinet Secretary Prof. George Magoha has urged President Ruto's administration to shut down all pornographic websites in Kenya.
While calling on Kenyans to back his proposal, Magoha argued that the sites expose children to inappropriate content at an early stage.
"My main concern as I exit the Basic Education sector, is that a decision will have to be made by this government to block the pornographic sites. In as much as we enjoy the freedom of everything including the internet, the pornographic sites must be blocked as soon as yesterday," Magoha said when he opened the 94th Music Festival Competition in Kisumu on Monday.
He added: "We will continue to sing the same song to prevent our children from accessing these sites. In other countries like China, if you want to access pornographic sites, it is blocked for children."
Magoha, who has been in charge of the Education Ministry since 2020, told off those who labeled him a dictator for calling for the blocking of the sites, saying that he remains unapologetic. He stated that censoring the internet for children is not dictatorship, but responsibility.
"When I mentioned this they said no, you are a dictator but as far as pornography is concerned I want to remain as dictator in everyone's mind. You do not want your children who are going to primary school to know all types and positions of having sex .... for what purpose?"
This is not the first time CS Magoha is calling for a ban on porn sites. In 2020, he said the sites are to blame for the high rate of teenage pregnancies in Kenya, vowing to lobby former President Kenyatta and the Cabinet to approve the ban.
"Why is that site accessible in Kenya? Who needs it?" posed Magoha.
"Don't tell us because it is accessible in the US that it should be accessible here. There are many countries in Africa and Asia that have blocked it and their culture is better."