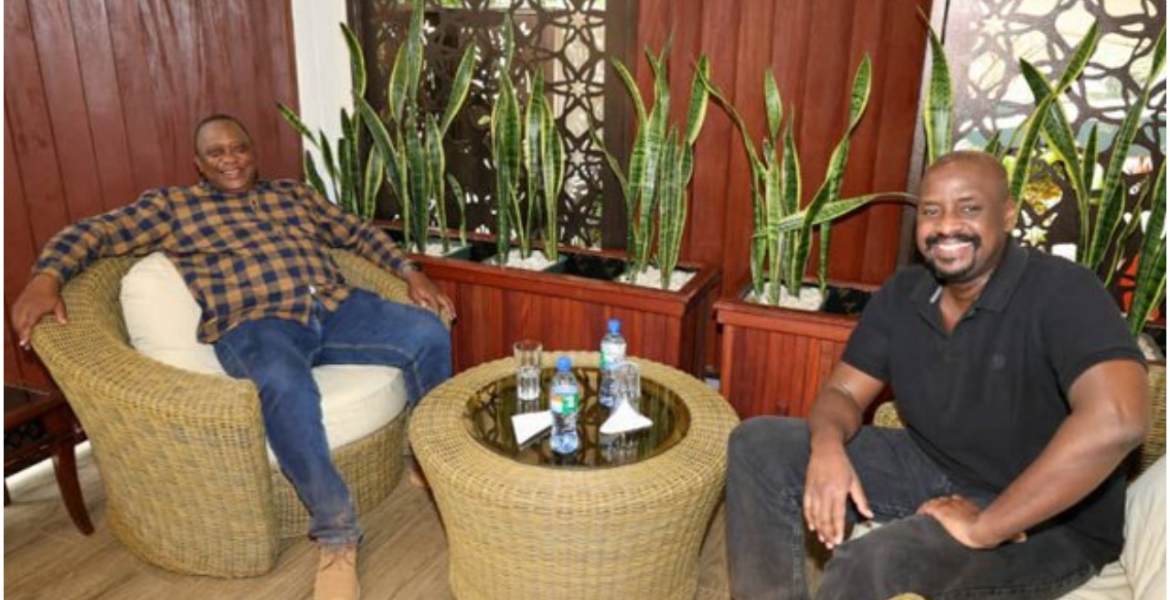 Ugandan President Yoweri Museveni's son Muhoozi Kainerugaba has heaped praises on President Kenyatta, who he referred to as "my big brother."
Through Twitter on Saturday, Kainerugaba described Uhuru as one of the greatest presidents Africa has ever had, saying he is "intelligent, humble, and extremely charming."
"My big brother, His Excellency President Uhuru Kenyatta, is one of the greatest Presidents Africa has ever had. He is intelligent, humble and extremely charming. Long live President Uhuru!!" Kainerugaba wrote on Twitter.
This is not the first time Kainerugaba, a lieutenant general who serves as the commander of the land forces of the Uganda People's Defense Force, is expressing his admiration for Uhuru.
In September last year, the 47-year-old former commander of the Special Forces Command shared a photo of himself hanging out with Kenyatta at an undisclosed location in Nairobi.
"I was honored to visit my elder, my big brother, and my hero recently in Nairobi. President Uhuru is an inspiration to many of us across East Africa and Africa!" Kainerugaba captioned the picture.