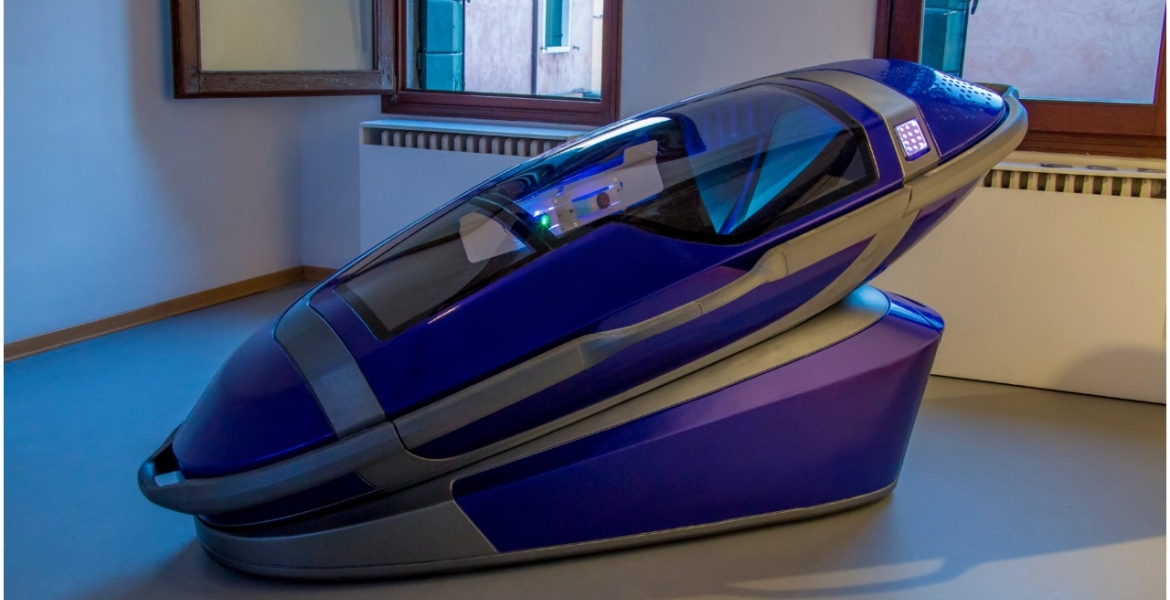 The use of a 3D-printed pod that can help carry out assisted suicide has passed a legal review in Switzerland.
Dr. Philip Nitschke, who is behind the prototype of the pod, says the machine will be ready for operation in Switzerland by 2022.
Creators of the coffin-like device also known as the Sarco-capsule say it can painlessly end someone's life in a matter of minutes.
At the push of a button, Nitschke says, the pod becomes filled with nitrogen gas, which rapidly lowers oxygen levels, causing its user to lose consciousness within a minute. 
The user does not suffocate or experience distress, but rather dies of oxygen deprivation after they have fallen asleep. 
Nitschke, who describes the machine as a "stylish and elegant" way to die, says the capsule can be towed to a place of the user's choice.
"The benefit for the person who uses it is that they don't have to get any permission, they don't need some special doctor to try and get a needle in, and they don't need to get difficult drugs to obtain," Nitschke said last year.
"Once activated, the capsule floods its interior with nitrogen and rapidly reduces oxygen, causing the person to lose consciousness and, ultimately, die without choking or panicking," the doctor added.
Alongside the Netherlands, Belgium, Canada, and Colombia, Switzerland is one of the few countries around the world that allow assisted suicide, but each of them has different guidelines to conduct the process. All require people to have reasonable grounds such as incurable or terminal conditions that cannot be cured and cause immense suffering.