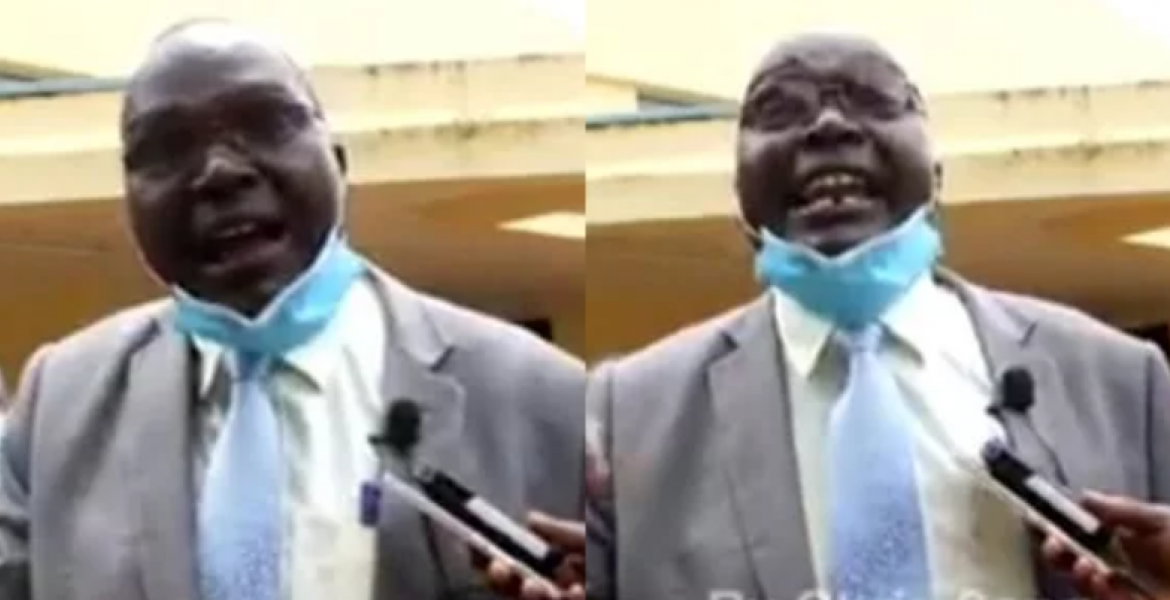 A video of a cleric lecturing teenagers over early pregnancies has gone viral on social media, eliciting mixed reactions from online users.
In the clip, Bishop David Kipsoi of AIC Church advises young girls against being enticed with small gifts and favors in order to sleep with men. 
"Wewe msichana, unakua mjinga unadungwa mimba dakika ya mwisho, unaitwa mtumba, unatupwa na yule kijana anajiendea," he says.
Bishop Kipsoi further tells the girls that they have the power to reject sexual overtures from boys and men approaching them.
"Nani mwenye nguvu? Mwenye kuombwa ama mwenye kuomba, sasa kama wewe msichana ndiye unaombwa, si ukatae." 
"Ningependa kuomba mtoto mschana ya kwamba, uweze kujitunza na utunze sexuality yako na utafika mbali maishani," the clergyman adds.
A report released last month by the Kenya Health Information System revealed shocking statistics on teen pregnancies in the country.
For instance, about 4,000 girls aged below 19 years were reported pregnant in Machakos County alone between March and May this year.
On Monday, President Uhuru directed the National Crime Research Centre to immediately launch a probe into the rising cases of teen pregnancies and "prepare an advisory to our security agencies on remedial action within 30 days from the date hereof and initiate immediate prosecution of all violators."