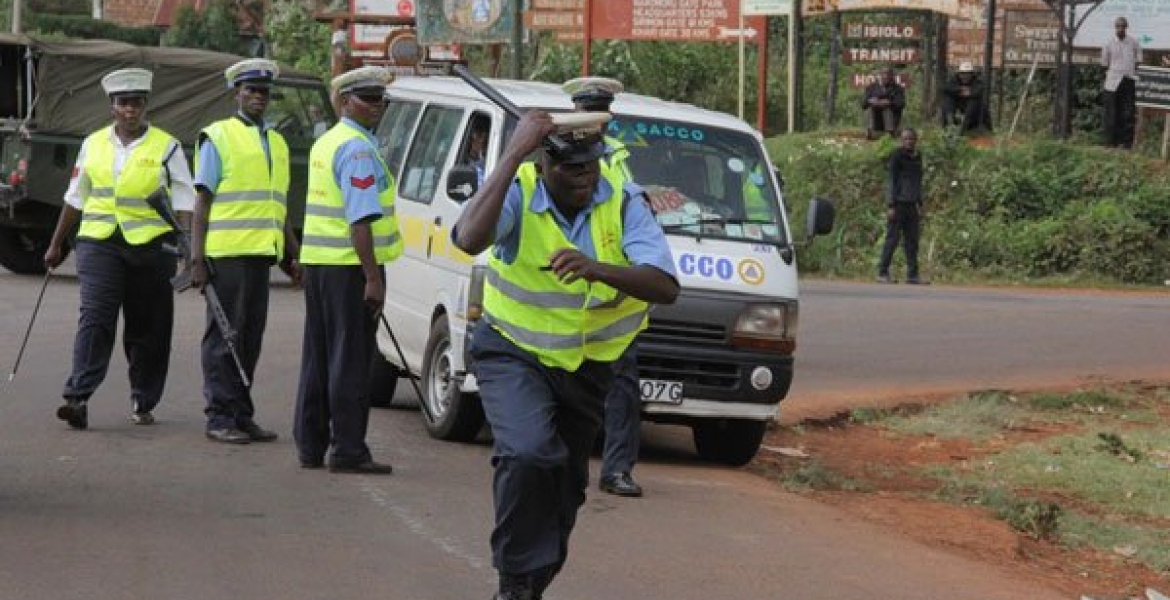 Traffic police officers stationed near Kathageri trading center along the Nairobi-Meru highway were on Wednesday left counting 'losses' after a daring man snatched a bundle of money from one of them and escaped into the nearby bushes.
The man is said to have emerged from the bushes and grabbed the cash the traffic officers had collected as bribes from motorists before running across the road, according to eyewitnesses. Efforts by one of the officers to run after the man were futile as he was too fast.
"There are these steep roads that connect to the road, and the spot where the officers were based is shaped like a wedge. That is the road the young man used to escape," the witness told Nairobi News.
"On realizing he could not catch the young man, the officer shouted at him many times. But there was little he could do as the man vanished into the bushes. It was like a five-second bank job." 
The incident happened at around 1 pm on Wednesday when two officers, a male, and female, were on duty along the busy highway. The two were unarmed at the time.