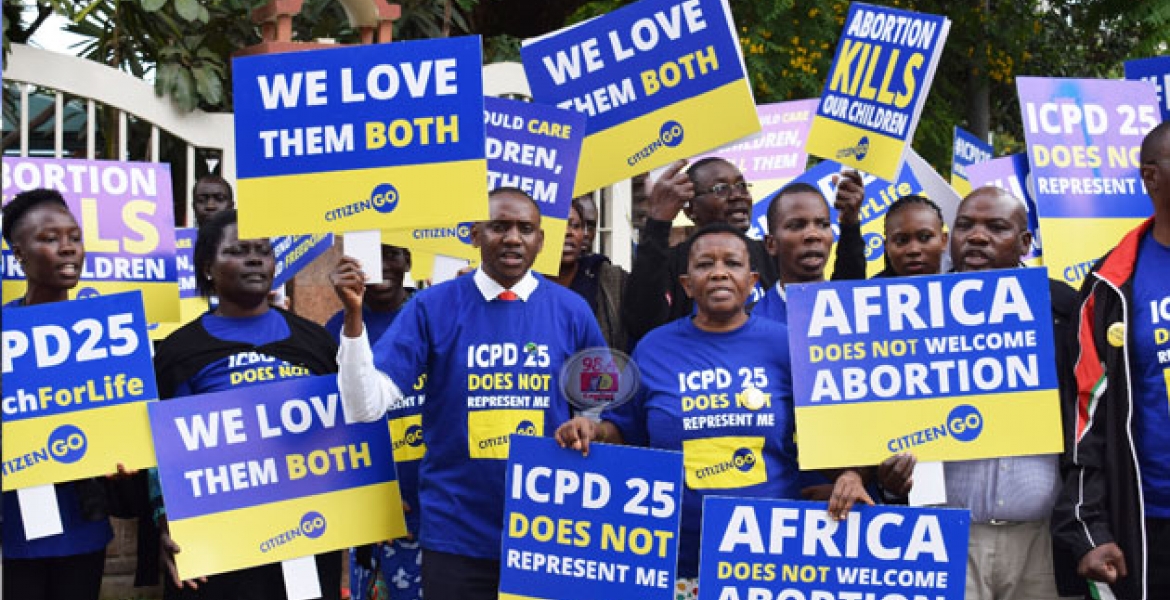 A section of Kenyan political and church leaders have come out with guns blazing over the upcoming International Conference on Population and Development (ICPD+25) in Nairobi.
Led by Deputy President William Ruto, political leaders have warned organizers of the summit against using the platform to advance homosexuality and abortion.
Speaking during a church function in Narok, DP Ruto said Kenya is a God-fearing nation and the government will not tolerate teachings that go against the bible.
"We would stand firm as leaders to oppose any teachings and issues that go against our stand as Christians," said Ruto.
Protestant church leaders also joined their counterparts from the Catholic Church in urging the government to suspend the 'gay' summit.
Led by Bishop Mark Kariuki, the clerics claimed that the meeting is out to advocate for same-sex relationships which are against the cultural values of Kenyans.
"The summit intends to corrupt and expose young women in foreign ideologies like same-sex unions and active immoral activities," said Bishop Kariuki.
On Monday, a section of civil actors presented a petition to the Office of the President calling upon the government to review its support for the conference scheduled to commence on Thursday at Kenyatta International Conference Center (KICC).
More than 80,000 signatures were presented in a petition received by Paul Famba, the Director of Administration in the Ministry of Interior and Coordination of National Government.
Speaking after presenting the signatures, CitizenGO Campaigns Director for Africa Ann Kioko said they have put in motion an online campaign called Reject Pro-Abortion and Sexualization Agenda at ICPD+25 Nairobi Summit.
Speaking in reference to the summit on Friday, President Kenyatta insisted that homosexuality is an unacceptable practice in Kenya.
"There are a lot of things about our traditions and culture that are very good. And I will not tire to speak. There are other things that some people will come to teach us next week which we will refuse because it is not in line with our culture and thoughts," Kenyatta said. 
"We cannot say we will swallow all that is brought to us. We will sieve out those that oppress us and uproot those that which does not align with our culture. We welcome the world next week to come and discuss together but everyone will have their stand," he added.