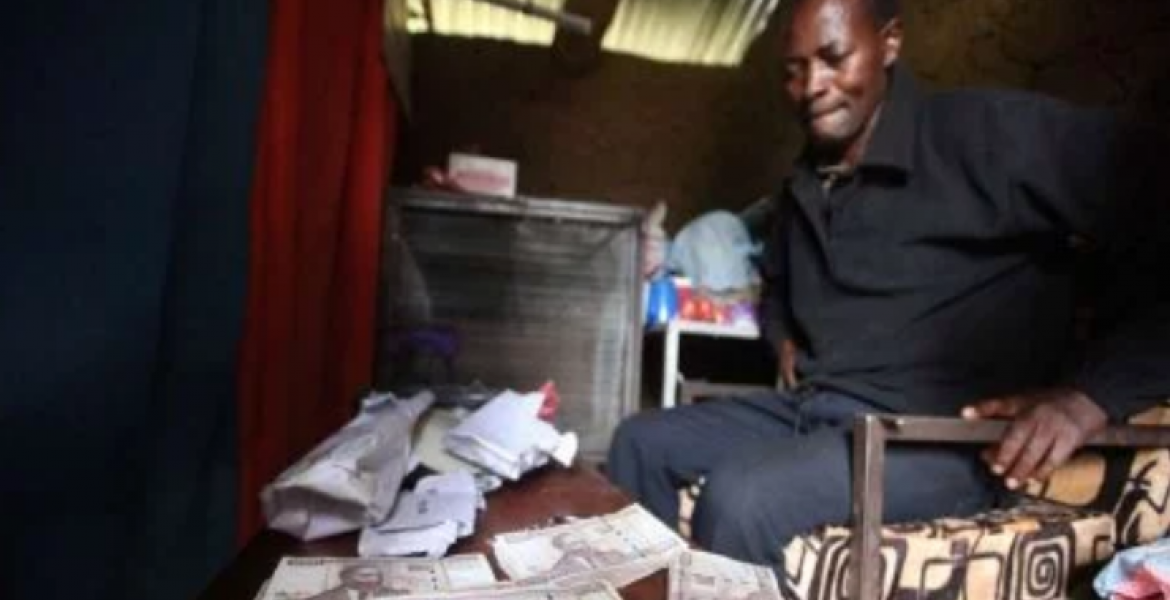 More than two weeks after the deadline for withdrawal of the old Sh1,000 notes elapsed, a 60-year-old Kenyan man has emerged with his Sh500,000 that he failed to exchange before the demonetization window shut.
Julius Odinga Mboga from Sirondha village in Siaya County is a distressed man after learning that the money he had stashed under a mattress at his house is now valueless.
Speaking to Daily Nation, Mboga said he was shocked to learn that the old Sh1,000 note was no longer in use after he attempted to pay for a meal using it at a nearby hotel.
"I went to a hotel and when I tried paying for the meal with a thousand shillings note, they refused and told me the currency is no longer being used," said Mboga.
When asked why he failed to beat the September 30th deadline for exchange of the old-generation notes, Mboga claimed that he misread a newspaper reminder by CBK.
"When you look at the newspaper, the reminder stated that 'Take the thousands shillings to the bank 'no'. (He misread the last word 'now'). Up to now, these people have refused to exchange my notes," said Mboga.
The former mechanic at Brook Bond Kenya Limited in Limuru said the half a million shilling under his mattress was part of his retirement package.
His two visits to CBK offices in Kisumu for help in swapping the notes have been unsuccessful.
Bank slips in his possession show Mboga withdrew Sh200,000 from his account at Equity Bank in Siaya on June 14th this year and a further Sh300,000 on July 16th.
His younger brother, Ouko, and his sister-in-law Jackline Otieno claimed neighbors and boda boda riders misled Mboga into not exchanging the money.
"We asked him whether he had one thousand shillings notes in his house before the CBK deadline but he did not want to listen to us. The people who he interacts with outside the home always told him that his brothers will take all his money, so he kept it to himself," said Mrs. Otieno.