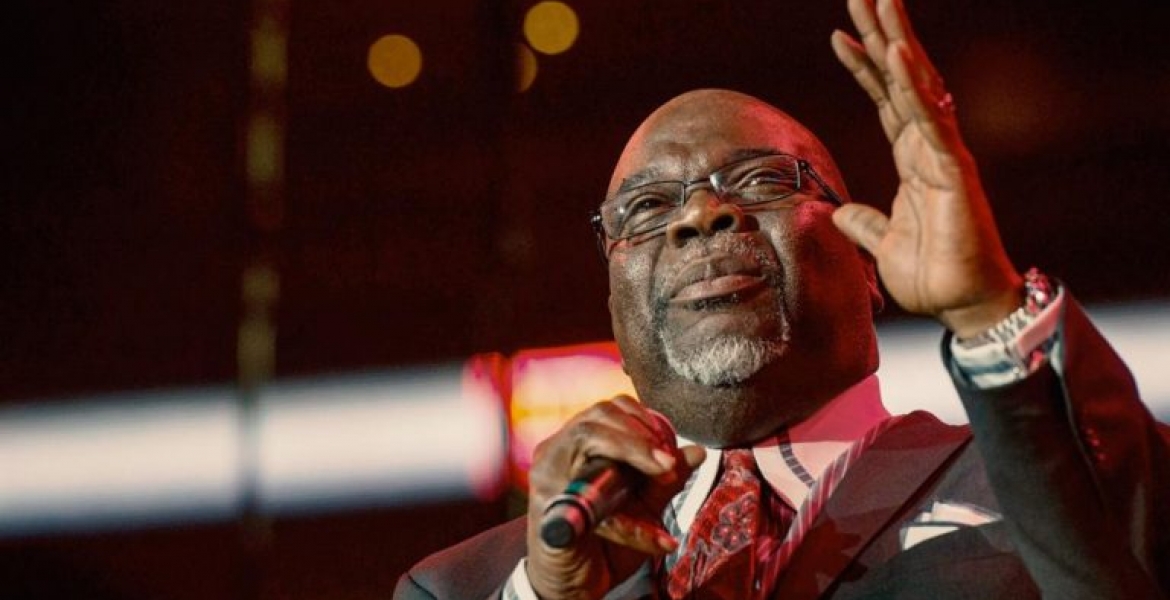 Renowned American preacher TD Jakes says Kenyans on Twitter (KOT) have taught him the hard way and that is why he respects them.
Speaking during SOAR Africa Leadership and Entrepreneurship Summit at Kasarani Indoor Arena in Nairobi on Friday, Jakes said he admires how KOT defend themselves to the world and urged them to use the same energy to market their country.
"KOT has taught me the hard way. I have great respect for Kenyans on Twitter and the way they defend themselves to the world."
 "Use that same energy to market what's good in Kenya; Tourism and products you have to offer," Jakes said in his speech.
In 2013, Kenyans online savagely roasted the 62-year-old televangelist after he claimed credit for all the water "Kenyan natives" and that the only hospital in Kenya was as a result of woke done by his ministry.
TD is a guest speaker at the three-day summit alongside Econet group chairman Strive Masiyiwa, head of Facebook Africa Nunu Ntshingilia, and KCB CEO Joshua Oigara.
The summit, which began on Friday, is organized by Kenya Commercial Bank (KCB). The forum brings together leaders in business, government, and academia as well as key decision-makers from the public and private sector to discuss the economic progress of the continent.