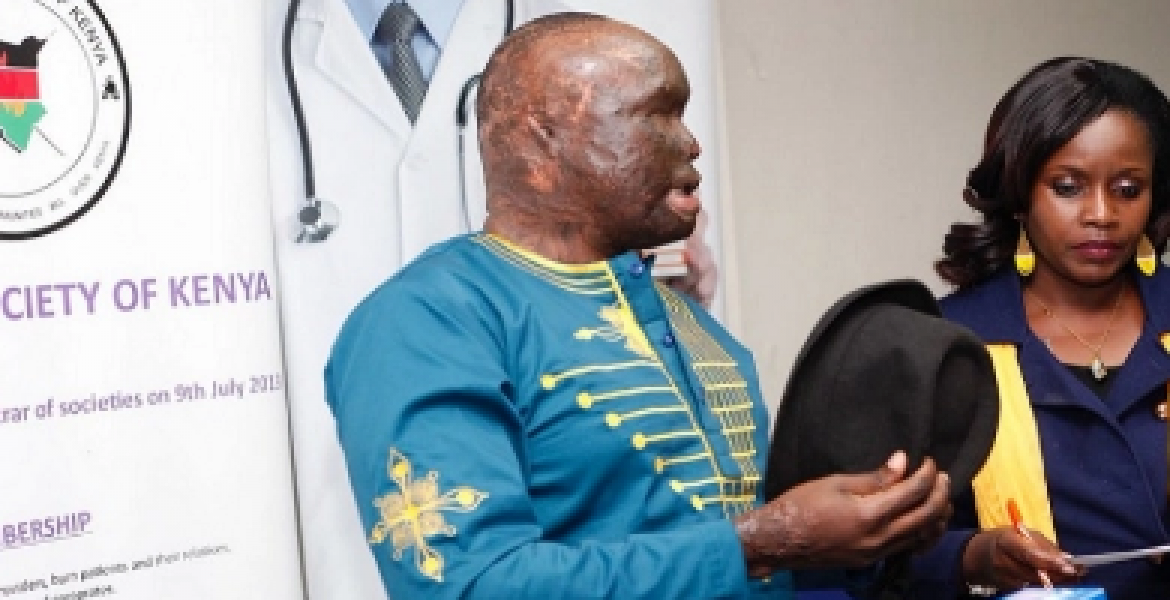 Seven years after he suffered serious facial burns in an acid attack, Dan Matakayia is set to undergo a special surgery in the United States.
Matakayia will undergo an operation to open up his nostril at Alessi Institute for Facial Plastic Surgery in Beverly Hills, California, according to Nairobi News. Alessi Institute offered to perform the surgery for free.
 
Face Forward International, a California-based organization that provides emotional support to victims of domestic violence will fully fund Matakayia's trip and stay in the US during surgery.
"God answered my prayers and we are finally leaving for the States as earlier planned," Matakayia said.
Matakayia, a former police officer, was attacked with acid by his wife on the morning of September 21st, 2013.
"Two minutes after going to bed, my wife poured sulfuric acid on my face. I stepped out of bed only to be electrocuted," he narrated in a past interview with Hot 96 FM.
The scorching acid badly burnt his face leaving him blind and with a deformed face. Neighbors who heard him scream rushed him to the hospital for treatment.
 
"I was airlifted to Kenyatta National Hospital but doctors could not save my eyesight. My wife did this to me. I met her in court two years ago. All she said was she doesn't know why she did it. She was lied to. I forgave her. I let her go," Dan added.