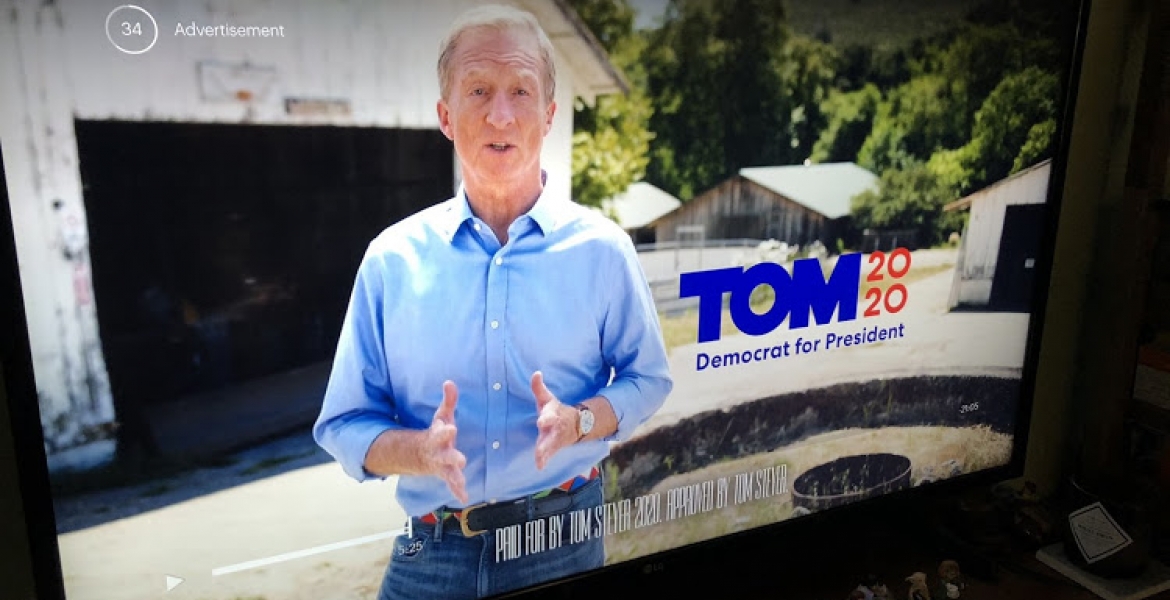 The TV ad for 2020 US Democratic presidential candidate Thomas Steyer has him wearing a Kenyan-made belt.
The billionaire-cum-political activist says the belt, made of leather and decorated with beads, is his favorite after he was asked its significance by a twitter user identified @SeasonBee.
"I have seen a LOT of @TomSteyer ads but none of them have explained this belt," @SeasonBee tweeted.
Responding to him, Steyer said he bought the belt during one of his visits to Kenya, adding that it reminds him that the world benefits when women are educated, as the belt was made by female artisans.
"Thanks for noticing my favorite belt! I bought it on a trip to Kenya from female artisans," he tweeted.
 "I wear it as a reminder not to be so formal, and also as a symbol that the world is a better place when we educate women and girls," he mentioned.
 
Steyer is one of the candidates in the 2020 Democratic Party presidential primaries.