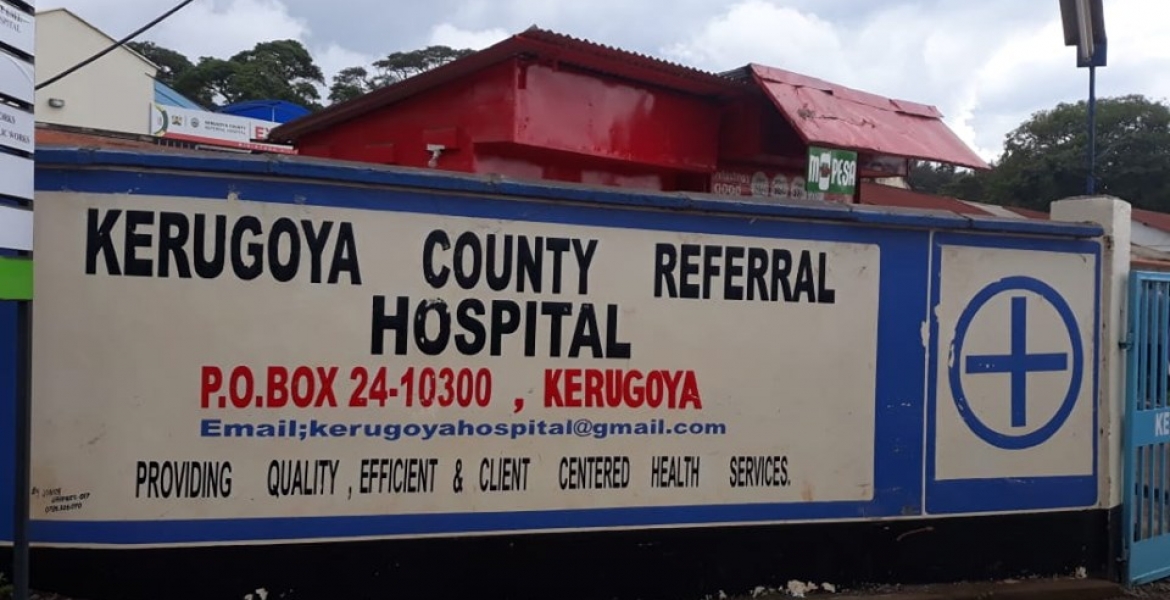 A family in Kirinyaga County is seeking an explanation into the circumstances under which their kin who was set to give birth to twins at Kerugoya County Referral Hospital ended up with only one baby.
35-year-old Judy Wangeci's husband, Laurence Muriithi said that his wife was found to be carrying twins when doctors did a scan but they were shocked to learn that only one child was given to the mother after delivery through cesarean section at the hospital on Tuesday.
Speaking to the media, Mr. Muriithi insisted that his wife delivered twins but the hospital's management is yet to explain why she was given one baby.
Ms. Wangeci's mother-in-law Faith Wanjiku said her daughter-in-law was taken to theatre for cesarean delivery on Tuesday morning only to be shown one baby afterward.
"I went to the hospital's Maternity Ward with two pairs of new clothes for my grandchildren only to get a rude shock on being told only one of the twins was delivered," she said.
"Since we had even been shown the X-ray taken on Wangechi indicating she had twins in her womb before her husband could give consent for the cesarean delivery, we decided to report the matter to the police," Wanjiku added.
Police have since opened investigations into how Ms. Wangeci ended up with only one baby.
Kirinyaga County Director of Medical Services Dr. George Karoki declined to speak to journalists on the matter.