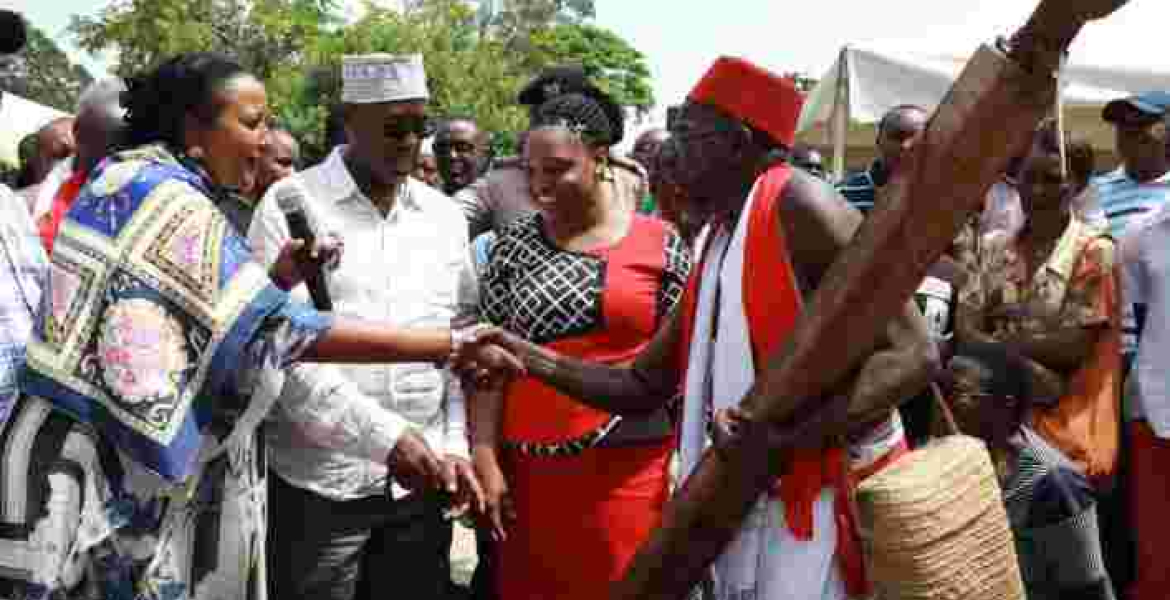 A United States museum has returned over 30 cultural artifacts that were stolen from Kenya more than 150 years ago.
Sports and Culture Cabinet Secretary Amina Mohammed said Denver Museum of National History voluntarily returned the artifacts dubbed 'vigango' last month following discussions with the Kenyan government.
Speaking when she handed over the artifacts to Kaya elders from the Mijikenda community, where the effigies had been stolen from before being shipped to the US, CS Amina said the repatriation of the artifacts "is a big milestone in the quest for social and cultural justice for Kenyan people."
"The value of our national history is the best intellectual currency for our future. We will ensure that this quest continues until every item of historical significance finds its way back to our shores and we can showcase our culture," said Amina during the handing over ceremony at Fort Jesus in Mombasa.
Speaking at the event, National Museum of Kenya Chairman David Musila challenged other foreign countries that are holding stolen Kenyan artifacts to move with high speed and return them.
Kaya elder Joseph Mwarandu said the 30 effigies represent the spirits of GOHU council of elders whose mandate was to direct the community against calamities and misfortunes.