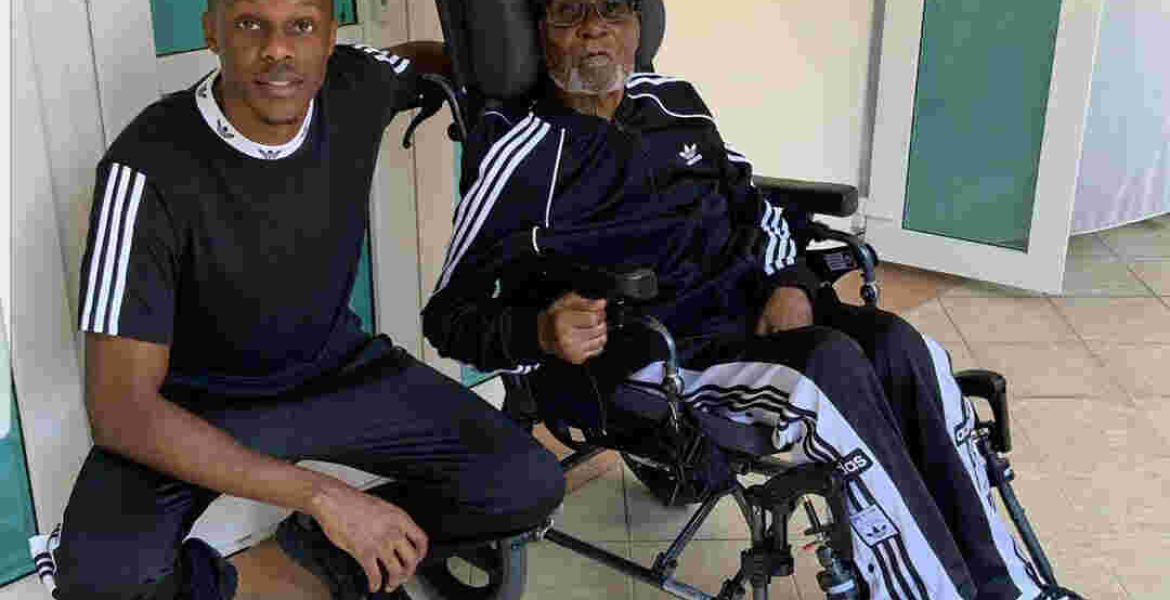 The latest photo of former Zimbabwe President Robert Mugabe has been shared on social media.
The photo of Mugabe, who is reportedly living his sunset years in Singapore, was shared on Instagram on Friday by his first-born son, Robert Junior.
In the photo, Robert Junior is posing beside his father, who is seated on a wheelchair and wearing an Adidas sportswear including a cap, jacket, pants, and shoes.
Robert Junior, 27, captioned the photo: "Hot boys up 20 in the fourth quarter."
In November last year, Zimbabwe President Emmerson Mnangagwa announced Mugabe was receiving treatment in Singapore and was unable to walk on his own due to old age.
"He (Mugabe) is now old. Of course, he now is unable to walk but whatever he asks for we will provide," Mnangagwa said at the time.
"We are looking after him. He is the founding father of the nation of Zimbabwe. He is our founding father of free Zimbabwe."
Mugabe, 95, was ousted from power in a bloodless military 'coup' last year after ruling the South African nation for 37 years.